DHAKA CITY POLLS
Mahi seeks Khaleda's support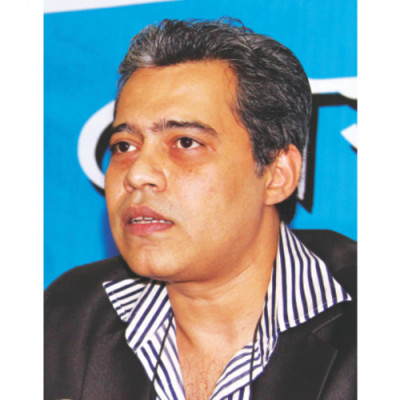 Bikalpa Dhara Bangladesh-backed mayoral candidate for Dhaka North City Corporation (DNCC) Mahi B Chowdhury tonight sought support from BNP Chairperson Khaleda Zia for the upcoming polls.
"Since she is a voter of Dhaka North (city corporation), I sought vote, blessings and support from the BNP chairperson," Mahi told The Daily Star over phone around 11:45pm.
He talked to this correspondent minutes after coming out of Khaleda's Gulshan residence after his around 45-minute visit.
He also exchanged Bangla New Year greetings with her.
BNP has endorsed mayoral aspirant Tabith Awal in DNCC polls, after the Supreme Court upheld the High Court order rejecting his father and Khaleda's adviser Abdul Awal Mintoo's writ petition against the cancellation of nomination for procedural flaws.
A section of BNP leaders tried to convince Khaleda to back Mahi, son of ex-president and BNP leader AQM Badruddoza Chowdhury, in the mayoral race, considering his political background. But the Jamaat-e-Islami and several other components of the BNP-led 20-party alliance strongly opposed backing him, as his party, Bikalpa Dhara Bangladesh, is not a part of the opposition combine, according to a source in BNP.
Meanwhile, before meeting Khaleda tonight, Mahi went to Jatiya Party chief HM Ershad's residence to seek vote and exchange greetings.
As he was not there then, Mahi sought votes from the JP chief's staff and handed over a flower bouquet.
Among the other key candidates vying for the DNCC mayor's office are ruling Awami League-backed Annisul Huq and Gono Sanghati Andolan's Junaid Abdur Rahim Saki.