Khaleda to return by Nov 7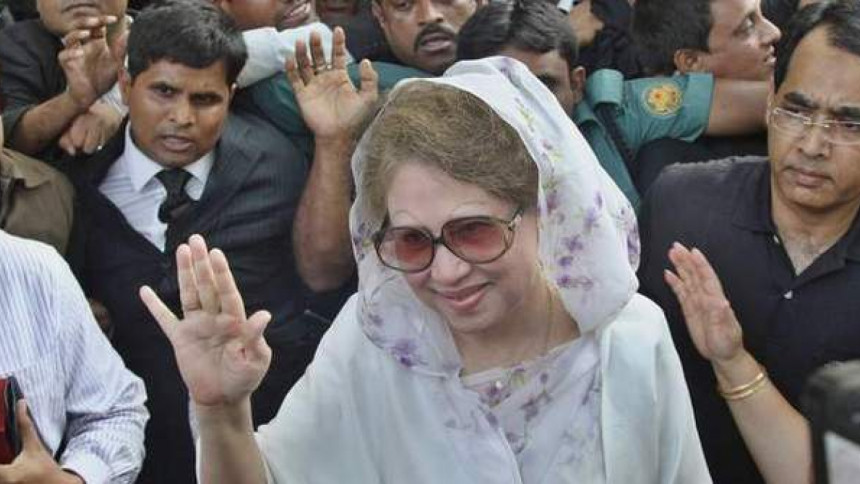 BNP Chairperson Khaleda Zia will return home from London before November 7, her lawyers said during a graft case hearing today.
It has been over a month and a half that Khaleda is staying with her elder son and the BNP Senior Vice-Chairman Tarique Rahman – citing health issues.
READ MORE: Khaleda flies to London for treatment
Her lawyers were speaking at the hearing of Zia Charitable and Zia Orphanage Trust graft cases at the makeshift court in Dhaka's Bakshibazar this afternoon.
Adv Sanaullah Mia, one of her counsels, confirmed The Daily Star of the update and said she will return before November 7 "if she remains physically fit".
The judge of the Bakshibazar court said to have inquired about Khaleda's arrival in Bangladesh.