JP hartal in Rangpur city Thursday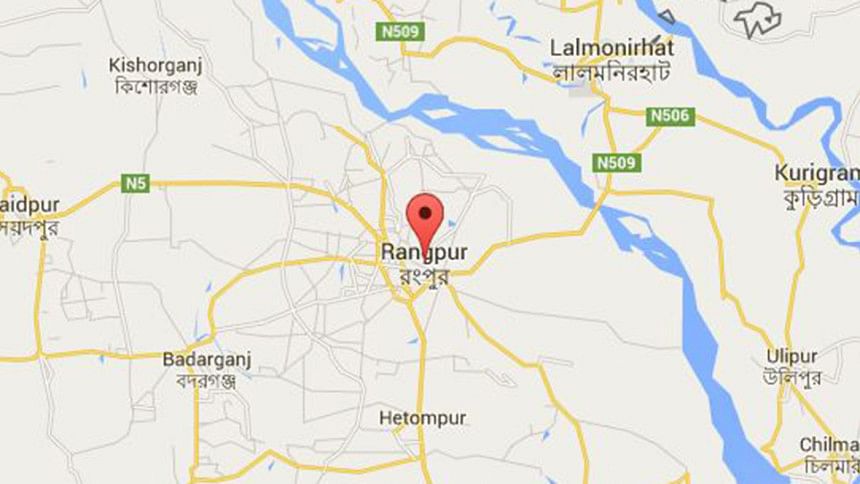 Jatiya Party (JP) will enforce a dawn-to-dusk hartal in Rangpur city on Thursday demanding immediate arrest of those attacked the party's city unit leader SM Yasir.
Mostafizur Rahman Mostafa, JP convener of the city unit, today made the announcement from a protest rally in front of Rangpur deputy commissioner's office in Kacharibazar area around 12:30pm.
Some unidentified miscreants attacked Yasir, 45, member secretary of the party's Rangpur city unit in Munshipara area while he was returning home on riding his motorcycle around 3:00pm on Friday.
The miscreant fled the scene leaving him critically injured. Now he is undergoing treatment at the intensive care unit (ICU) of Rangpur Medical College Hospital.
Protesting the attack and demanding immediate arrest of the culprits, hundreds of JP leaders and activists brought out a protest procession around 12:00pm that paraded different streets of the city.
Meanwhile, JP Chairman HM Ershad went to the RMCH and visited Yasir yesterday.
He demanded immediate arrest and exemplary punishment to the attackers.
Abdul Quader Jilani, officer-in-charge of Rangpur Kotwali Police Station, told our Rangpur correspondent that they were trying their best to arrest the attackers.