Chhatra Dal faction seals BNP office in protest
They demand no age ceiling in committees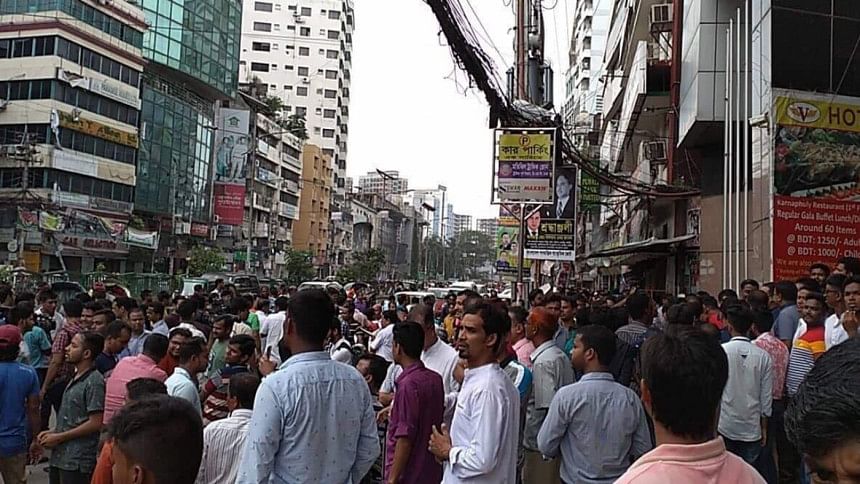 A faction of Jatiyatabadi Chhatra Dal has put BNP's central office at Nayapaltan under lock and key in protest against age limit in the party's charter.
Demanding committees without age ceiling, they started their protest in front of the BNP office around 11:00am, our correspondent reports.
They also engaged in argument with BNP senior leaders including Vice Chairman Barkatullah Bulu and Organising Secretary Fazlur Huque Milon at the spot.
The protesting activists also barred them from entering the office.
After talking with the protesting leaders, Fazlul Huque Milon told reporters that the decision about the committee was taken by the party.
Discontent and anger over the issue is not unnatural, he said.
The previous committee of Chhatra Dal was annulled earlier on June 3 in a release signed by BNP Senior Joint Secretary General Ruhul Kabir Rzivi.
The release also added that in order to be included in the Chhatra Dal Committee, a candidate must pass the SSC or equivalent exam after year 2000.
The protesting leaders claimed that such a decision was taken to bring forth favourite candidates of the syndicate.