Inclusive polls even without BNP: Quader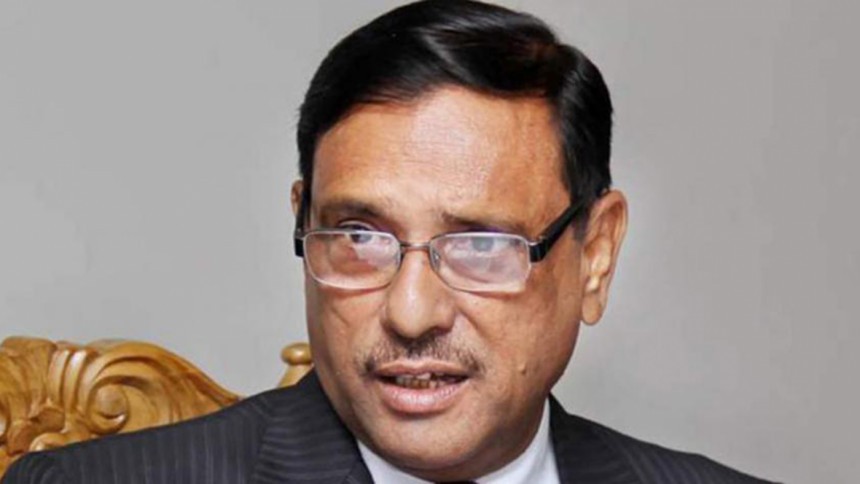 Awami League General Secretary Obaidul Quader today said that the next election will take place in an "inclusive" manner, even without the participation of BNP.
"BNP thinks, if it does not participate in the election, it will make it a one-sided polls," Quader said. "If they think like that, I will say they are living in a fool's paradise."
The last parliamentary election was held on January 5, 2014, amid controversy as BNP, the main opposition, and most other political parties boycotted the polls.
As a result, 154 lawmakers were elected unopposed in the 10th parliament.
"There will be no more uncontested election in the future," Quader added while speaking at Naryanganj Sadar today.
Quader also came down heavily on his political counterpart Mirza Fakhrul Islam Alamgir for his remarks over the verdict in the Zia Orphanage Trust graft case, scheduled to be announced on February 8.
"Fakhrul has already committed contempt of court by issuing threat not to accept the court verdict in connection with the case. The court should take the issue in cognizance," Quader also road transport and bridges minister said.