ICT receives Sayedee appeal's full verdict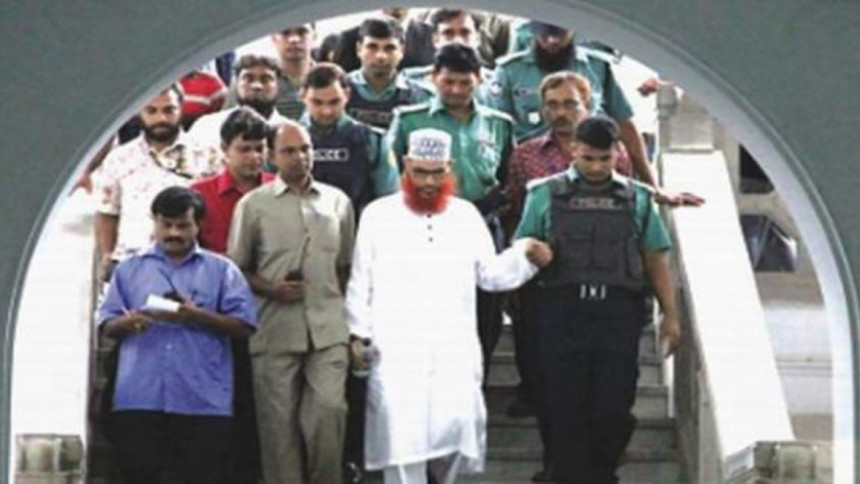 The International Crimes Tribunal today received the full verdict copy of war crimes convict Delwar Hossain Sayedee that commuted his death sentence to jail until death.
The tribunal will move an acknowledgement with the home ministry on receipt of the copy and send it to Dhaka district magistrate and IG prisons, Shahidul Alam Jhinuk, the registrar of the ICT told The Daily Star.
The full verdict, which was released on December 31, paved the way for seeking a review of the appeal verdict, both by the defence and the prosecution.
The majority of the five Supreme Court judges commuted his sentence to life imprisonment in September last year because a life sentence appeared to be "proportionate to the gravity of the crime" he committed, the full verdict reads.
Three judges commuted the sentence, one upheld the capital punishment, and the other acquitted the Jamaat-e-Islami leader of all eight charges.
On February 28, 2013, International Crimes Tribunal-1 sentenced Sayedee to death for killing Ibrahim Kutti and one Bishabali in Pirojpur in 1971, even though it had found him guilty on eight charges filed against him.

On March 28 in the same year, Sayedee filed an appeal with the SC seeking acquittal on all charges. The same day, the government submitted a separate appeal seeking Sayedee's punishment on all the eight charges.
On September 17 last year, the SC delivered a short order based on majority views commuting Sayedee's death sentence to imprisonment until death.