Graft case: HC clears way for Khaleda's trial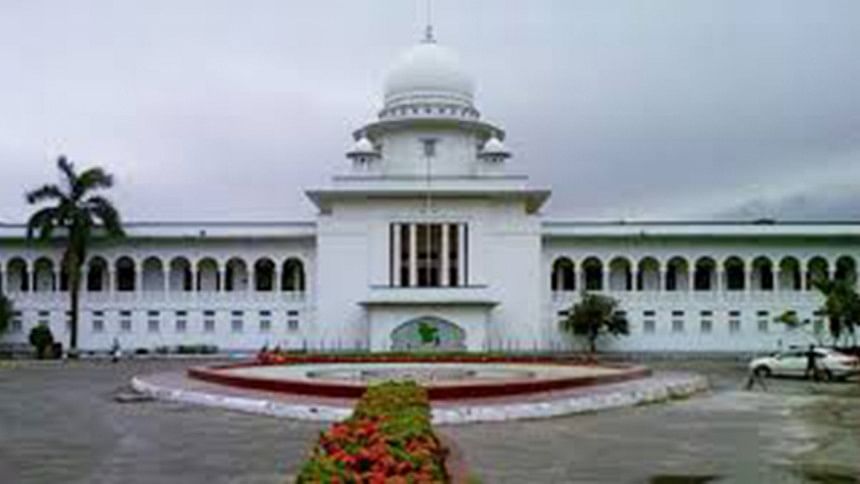 The High Court today cleared the way for a lower court to continue trial proceedings against BNP Chairperson Khaleda Zia in Zia Charitable Trust graft case.
The HC bench of Justice M Enayetur Rahim and Justice Amir Hossain passed the order after rejecting two separate petitions filed by Khaleda seeking stay on the trial proceedings of the case.
Following today's order, there is no legal bar for the lower court to continue the trial proceedings against Khaleda, Anti-Corruption Commission lawyer Khurshid Alam Khan told The Daily Star.
On April 18, the BNP chief filed the petitions challenging a lower court order that rejected her two applications in the corruption case lodged by the ACC on August 8, 2011.
One of the applications was filed for re-cross examination of the investigation officer of the case while another was for scrutinising the case dairy.
On April 17, a Dhaka court rejected the applications of Khaleda after her lawyers submitted those before the court at Bakshibazar in the presence of Khaleda.
Other accused in the case are Harris Chowdhury, Khaleda's former political secretary, Ziaul Islam Munna, assistant private secretary of Harris, and Monirul Islam Khan, APS of former mayor Sadeque Hossain Khoka. Of them, Harris is on the run.