Govt trying to save Rony: BNP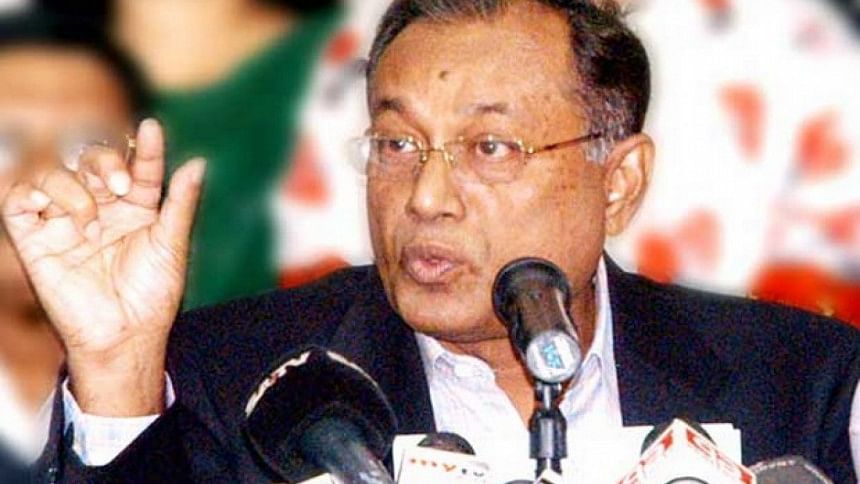 BNP today alleged that the government is trying to save Bakhtiar Alam Rony – the son of a ruling party lawmaker who shot dead two people in Dhaka in a drunken rage.
"It is clear that Rony, the son of an Awami League MP, is the villain of the killings. The government is trying to save him," Asaduzzaman Ripon, the party's spokesperson, alleged.
"Culprits who are siding with the government face no consequences. On the other hand, BNP activists are rotting in jail without doing anything," he claimed.
The BNP leader blamed the "unconstitutional government of Awami League elected through January 5 elections" over the incident. "If there was a people's government in power, this would not have happened."
Citing the recent rape of a policewoman in Dhaka, the BNP leader claimed that this was the notion of a "low level" law and order situation in the country.
The party demanded immediate arrest and punishment of the policeman responsible for the rape.
ABDUS SALAM ASSAULTED IN BNP CENTRAL OFFICE
Unidentified assailants allegedly assaulted BNP Assistant Organisational Secretary and Juba Dal Senior Vice-President Abdus Salam inside their Nayapaltan office around 2:00pm.
Asadul Karim Shahin, assistant office secretary of the party, claimed it was an act patronised by the government. "They fled before we could catch them."
BNP leader Abdus Salam is said to be attending treatments at Rajdhani Islami Bank Hospital.