Gazette for 49 women reserved seats issued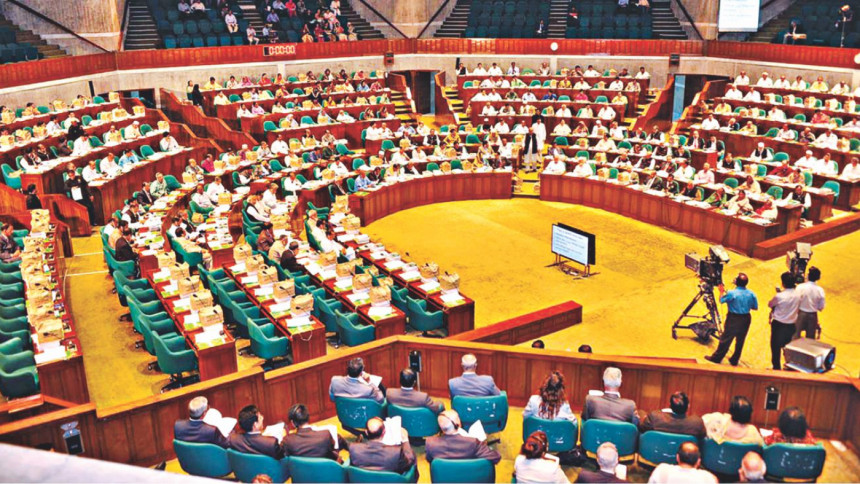 The Election Commission today issued a gazette notification containing the names and addresses of 49 MPs elected to reserved seats for women in parliament.
According to the notification, the EC published the list of the MPs for the reserved seats as per the provisions of the relevant law.
Among the MPs, 43 are from Awami League, four from Jatiya Party, one from Workers' Party of Bangladesh and one independent.
The MPs-elect in the reserved seats will now take oath as MPs soon, sources at the parliament secretariat said. 
BNP that got six seats in the December 30 national election will get one MP in the reserves seat. Awami League-led grand alliance bagged 289 seats with Jatiya Party got 22 seats in the 11th parliamentary election.
Eight MPs-elect of BNP and Jatiya Oikyafront are yet to take oath as the opposition alliance refused the election result bringing allegations of widespread irregularities and vote rigging.