Gatco graft case: Order on Khaleda's pleas Aug 5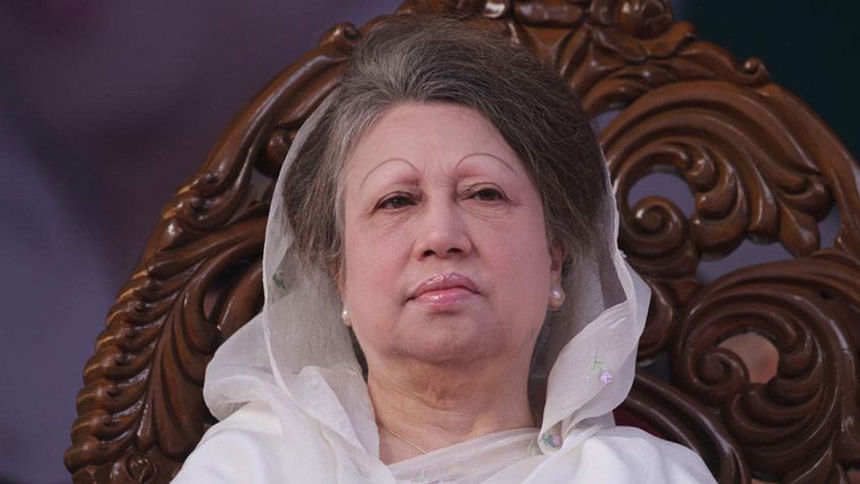 The High Court will deliver verdict on BNP Chairperson Khaleda Zia's pleas challenging the legality of Gatco graft trial proceedings on Wednesday.
The case, filed by Anti-Corruption Commission on September 2, 2007 under emergency power rule, accused Khaleda, Jamaat-e-Islami Ameer Matiur Rahman Nizami and 11 others.
Case statement said there was corruption in awarding Global Agro Trade (Pvt) Company Ltd (Gatco) a contract for container management at inland depot in Dhaka and Chittagong.
The graft allegedly cost the state exchequer a lot of over Tk 1,000 crore.
Khaleda Zia later moved two separate writ petitions with the High Court challenging the legality of bringing the case under emergency power rule and its filling and proceedings.
The High Court bench stayed the trial proceeding of the case and issued separate rules upon the government and ACC to explain why bringing the case under EPR and its filling and proceeding should not be declared illegal.
After holding hearing on the rule, the HC bench of justice Md Nuruzzaman and Justice Abdur Rob on Jun 17 this year kept the petition waiting for verdict.
The bench today fixed August 5 for delivering the verdict on the two petitions.