Fakhrul gets bail in Paltan arson case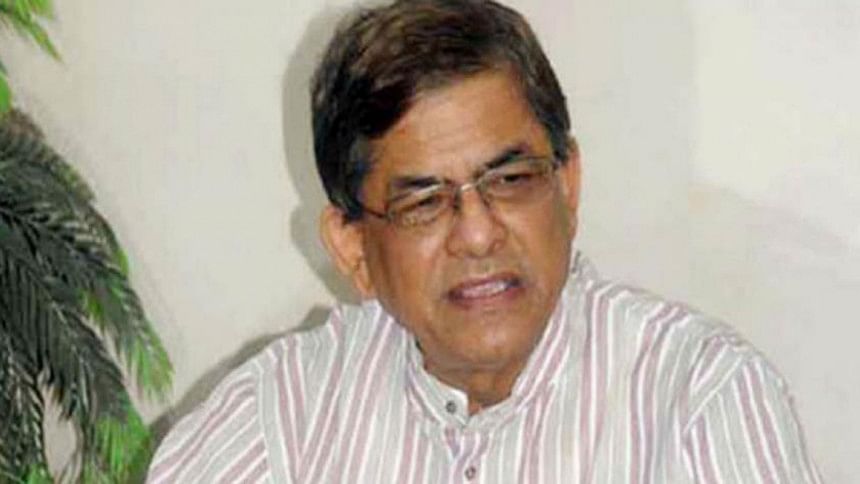 A Dhaka court today granted bail to BNP Secretary General Mirza Fakhrul Islam Alamgir in an arson case filed with Paltan Police Station.
Metropolitan Magistrate Maruf Hossain passed the order after Fakhrul surrendered before it in the morning seeking bail in the case.
Earlier on June 18 last year, Fakhrul secured bail in the same case.
Police pressed charges against Fakhrul and 42 others in the arson case on May 3.
Tabibur Rahman, a sub-inspector of the police station and also the investigation officer (IO) in the case, submitted two separate charge sheets -- one over arson and the other over hurling crude bombs -- to the Chief Metropolitan Magistrate's Court in the capital.
Fakhrul, along with 11 others including BNP leaders Rizvi Ahmed and Amanullah Aman, is now on bail.
Meanwhile, BNP leaders Barrister Rafiqul Islam Mia, Barkatullah Bulu, Habib-un-Nabi Khan Sohel are among the rest 31 who are absconding.
The case was filed after a bus carrying public administration ministry staff was set ablaze at Purana Paltan intersection around 6:00pm on December 28, 2014.