Double-decker bus torched at Farmgate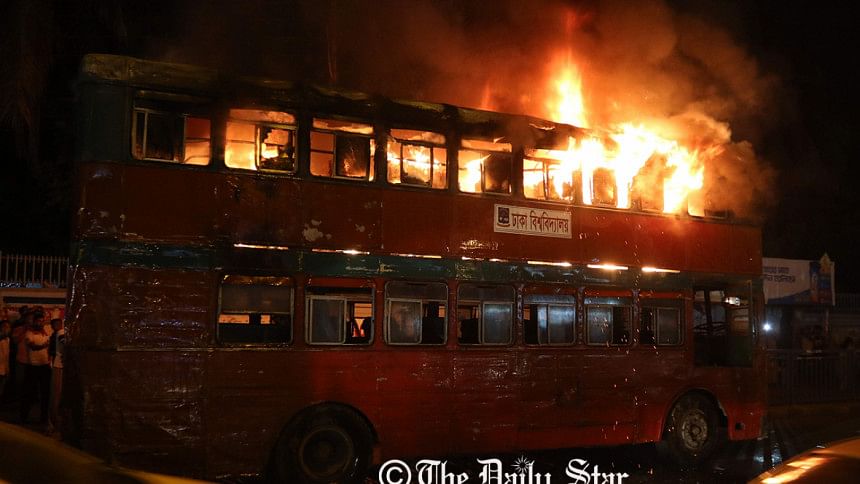 Miscreants this evening torched a BRTC double-decker bus at Farmgate in Dhaka during the first of a fresh spell of 72-hour countrywide hartal (shutdown) called by BNP-led 20-party alliance.
The incident took place around 7:15pm in front of Tejgaon Govt Girls' High School gate, reports our correspondent from the spot.
The BNP-led 20-party alliance on Saturday called the fresh spell of hartal from today protesting alleged arrest of BNP leader Salahuddin Ahmed.
 
The shutdown, beginning at 6:00am today [Sunday], will continue till 6:00am Wednesday, according to a press statement issued by BNP Joint Secretary General Barkatullah Bulu on behalf of the alliance.
The hartal is also meant to protest "forced disappearance, killing, torture, abduction, and arrest of its leaders and activists".
The shutdown will be enforced on top of the nonstop blockade that began on January 6.
The BNP-led alliance has enforced a series of general strikes across the country on all working days since February 1.
At least 87 people have been killed so far in the political violence that came up from the start of this year, a year after the January 5 national polls.