CORRUPTION ALLEGATION
23 Ducsu leaders demand Nur's resignation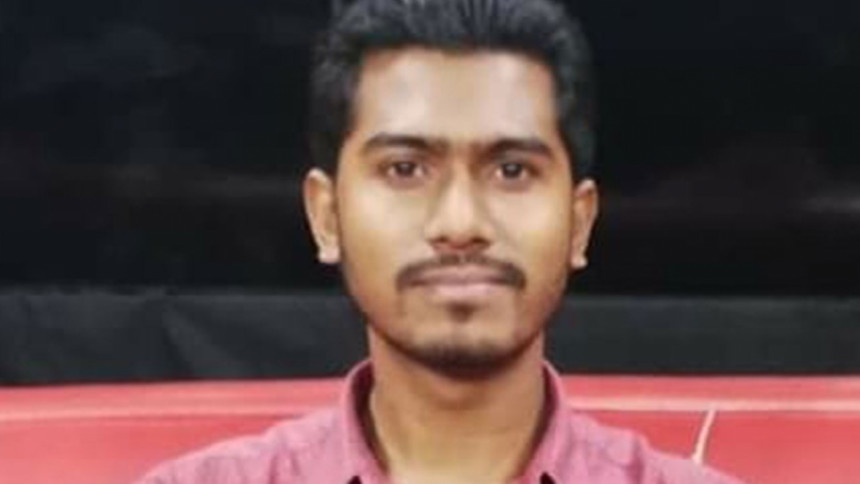 A section of leaders of Dhaka University Central Students' Union (Ducsu) today demanded the resignation of its Vice President Nurul Haque Nur over the corruption allegation brought against him.
Ducsu General Secretary Golam Rabbani and its 23 leaders held a press conference at Ducsu office this afternoon demanding Nur's resignation or expulsion from his VP post.
During the briefing, the Ducsu leaders, all of them are Chhatra League men, brought an allegation of illegal tender business and illegal money transaction against him.
They came up with the allegation after an unverified audio clip, in which a person was heard requesting another to be a bank guarantor of a project, has been leaked recently and spread over the internet.
The Chhatra League leaders also wanted a fair investigation into the matter.
READ MORE: Ducsu VP Nur's office padlocked
On December 4, Muktijuddho Moncho, a platform comprising descendants of freedom fighters, padlocked Nur's Ducsu office room, demanding his resignation.
Labelling Nur corrupt, some activists of the platform, allegedly led by its spokesperson Prof AKM Jamal Uddin of DU's sociology department, locked the room, said witnesses.
On December 5 Nur alleged that a portion of the audio clip containing his conversation has been circulated with ill intention.
The incident has impacted on his honour and created confusion among people, he said during a press conference on that day.
The audio clip was a portion of his conversation between him and his aunt and one of his acquaintance, Nur said.
Terming the conversation completely personal and business related in nature, Nur claimed that he was taking to a man he knew about a bank guarantee of Tk 13 crore for his aunt's construction firm.
After 28 years, the Ducsu election was held on March 11. Nurul Haque Nur a quota reform leader won the vice president post of the Ducsu while the BCL leaders bagged a total of 23 posts out of 25, including general secretary and assistant general secretary.