Ctg-8 by-polls: BNP wants re-election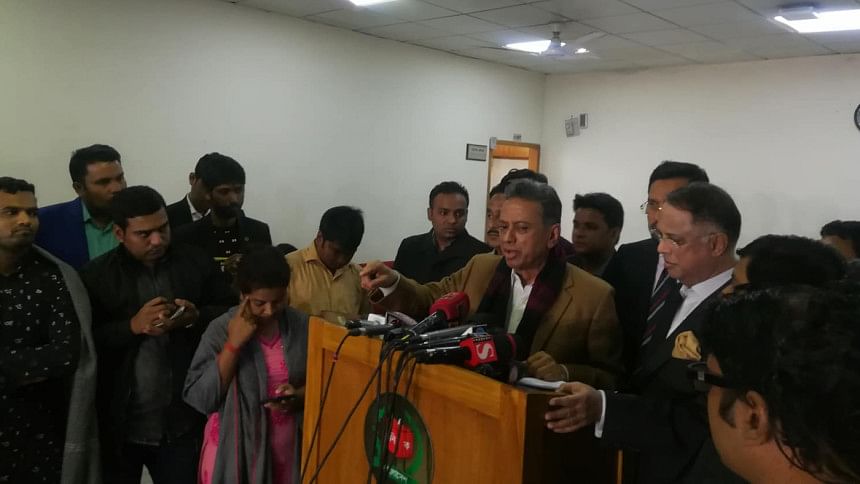 BNP today submitted a letter to the Chief Election Commissioner (CEC) KM Nurul Huda, urging him to cancel the result of the recently held by-elections to Chattogram-8 seat and demanded re-election.
The party brought allegation of vote rigging by using Electronic Voting Machines (EVM) in the election.
"The voting in Chattogram-8 by-election was not held fairly due to the use of EVM," BNP Standing Committee Member Amir Khasru Mahmud Chowdhury told reporters after submitting the letter.
"Votes in the name of dead people and expatriates were cast through EVMs," Amir Khasru claimed.
A letter demanding cancellation of EVM use was also submitted to the CEC today. 
On January 13, Awami League nominated candidate Moslem Uddin Ahmed was elected in the Jatiya Sangsad by-election to Chattogram-8 seat by defeating his rival candidate Abu Sufian.
The constituency fell vacant following the death of Moin Uddin Khan Badal, executive president of a faction of Jatiya Samajtantrik Dal (Jasod), who died at a hospital in India on November 7 last year.