Charge framing hearing against Salahuddin July 22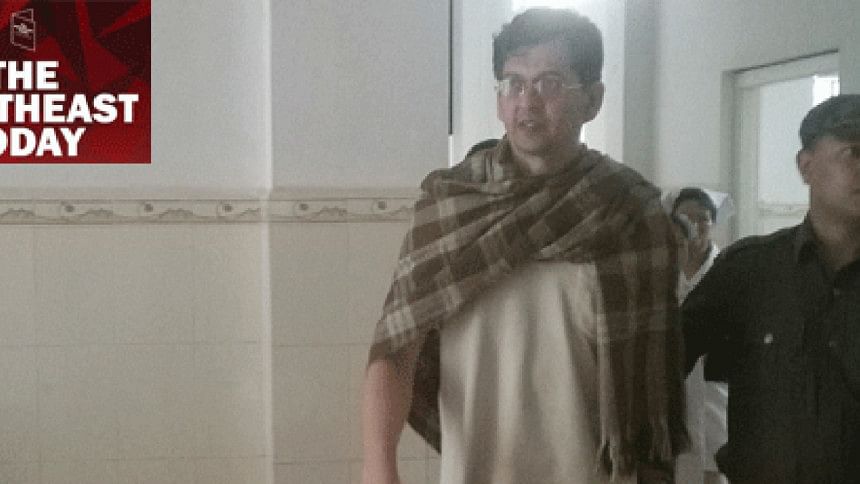 A Shillong court in the Meghalaya state of India has fixed July 22 for hearing on charge framing against BNP leader Salahuddin Ahmed in a case filed for trespass.
Judicial Magistrate KML Nong Bri set the date in presence of lawyers from both sides today, reports a correspondent from Kolkata.
Talking to The Daily Star over telephone, public prosecutor IC Jhan told that SP Mohonto, lawyer of Salahuddin, was present while the date was announced. The defence counsel did not raise any objection in this regard, Jhan added.
Contacted, a lawyer of Shillong said if Salahuddin admits his fault on July 22, the court will then fix a date for delivering its verdict. Otherwise, the trial will begin, he added.
Indian police arrested BNP leader Salahuddin Ahmed on May 12 in Shillong district of Meghalaya on charge of entering the country without travel documents. The BNP joint secretary general was arrested from Golf Link locality of Shillong.
After the arrest, Salahuddin was initially sent to MIMHANS mental hospital in Shillong and was later shifted to Shillong Civil Hospital.
Later he was admitted to Indira Gandhi Regional Institute of Health and Medical Science after Salahuddin's wife Hasina Ahmed demanded better treatment for her husband.
Within 23 days of the arrest, Shillong Sub-Inspector M Lamhare submitted the charge sheet accusing Salahuddin of trespassing only.
Two days later, Salahuddin secured conditional bail and started living at a rented house at Police Bazar in Shillong.