Cabinet okays proposal to raise judges' salaries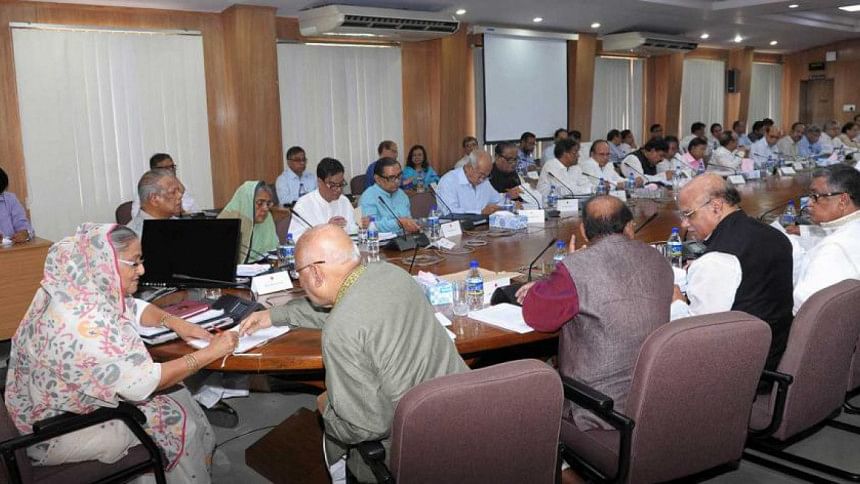 The Cabinet today approved a proposal to increase the salaries of Bangladesh Judicial Service members, fixing the monthly salaries of senior district judges at Tk 78,000.
The salary hike will be effective from July 1, 2015 while the increased allowances and other benefits will come into effect from July 1 this year, Cabinet Secretary Mohammad Shafiul Alam told reporters in a press briefing.
Basic salaries of assistant judges at the entry level have been raised to Tk 30,950 from Tk 16,000, he added.
The salaries were increased following the recommendations of the Bangladesh Judicial Service Pay Commission in line with the National Pay and Services Commission, he said.
The approval to the proposal, moved by the Finance Division, came from a regular weekly meeting of the Cabinet held at Bangladesh Secretariat with Prime Minister Sheikh Hasina in the chair.
The Cabinet meeting also gave the final approval to the draft of 'Tea Act, 2016' while approved in principle the draft of the 'Tree Preservation Act, 2016'.
At the meeting, ministers, state ministers and secretaries concerned were present.