Cabinet okays $12.65b Russian credit for Rooppur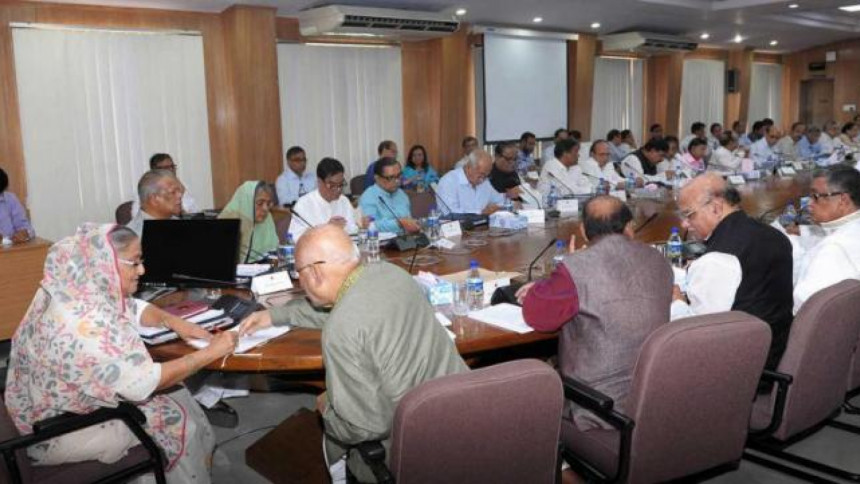 The cabinet today approved the draft of the inter-state credit agreement between Bangladesh and the Russian Federation for the construction of the Rooppur Nuclear Power Plant in Pabna.
As per the agreement a US$ 12.65 billion deal would be signed between the two countries in July or August this year, cabinet secretary Mohammad Shafiul Alam told reporters at the weekly cabinet meeting.
He however could not say whether the deal will be inked in Bangladesh or Russia.
Of the amount, Russian government will give $11.39 billion as Russian line of credit, and the rest will come from the Bangladesh government. This is the country's biggest contract, equivalent to Tk 101,200 crore.
The credit will have a lifespan of 30 years with a 10-year grace period. Bangladesh will have to start repaying the loan, in installments, from March 2027, the cabinet secretary said.
The interest rate of the loan will be an additional 1.75 percent from the last six months' LIBOR rates and it will not cross a maximum of four percent. As per the London Interbank Offered Rate (LIBOR), an index that is used to set the cost of various variable-rate loans, the interest rate this week was .93pecent.
That means the interest rate will start from [0.93+1.75] 2.68 percent approximately.
Last December, Bangladesh inked a $12.65 billion contract with a Russian public firm to construct Rooppur Nuclear Power Plant in Pabna that would generate 2,400 megawatts of electricity.