BNP not frustrated: Fakhrul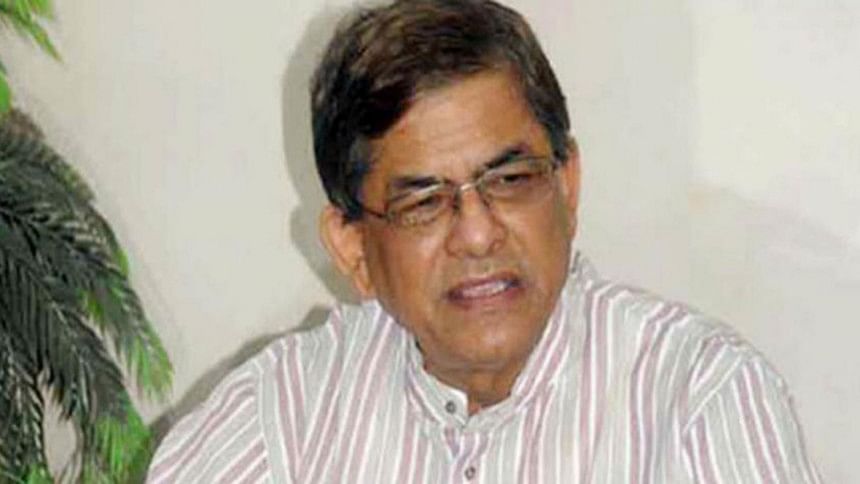 Alleging that the ruling Awami League is continuing an "unbearable and limitless oppression" on the opposition leaders and activists, BNP today said it is not frustrated over this.
"People have won against Pakistani. Likewise our movement against the government's misdeeds will win the victory," said BNP Secretary General Mirza Fakhrul Islam Alamgir.
He made the remarks while addressing a discussion at Institution of Engineers, Bangladesh marking three years of imprisonment of Daily Amar Desh Editor Mahmudur Rahman. The newspaper organised the discussion.
The administration cannot tolerate any criticism against it as the government has been suffering from "haughtiness", Fakhrul alleged.
BNP Chairperson Khaleda Zia had called upon the government to resolve the ongoing political crisis through national unity but the government had not paid heed to it, he said.
"I will therefore urge the government once again to resolve the crisis through dialogue."
Fakhrul said that the country is passing through "tough time" alleging that the Awami League government is closing down different private television channels and newspaper outlets one after another.
The Amar Desh editor had to go to jail due to his statements against the government's misdeeds and misrule, he claimed.
Speakers at the discussion demanded immediate release of Amar Desh editor.