Rizvi criticises Qamrul for demanding CJ's removal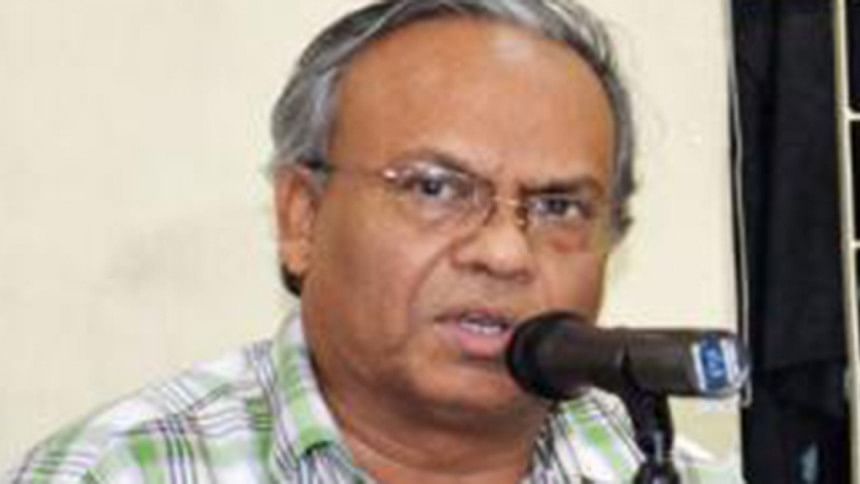 BNP Senior Joint Secretary General Ruhul Kabir Rizvi today lambasted Food Minister Qamrul Islam for demanding removal of Chief Justice Surendra Kumar Sinha over the verdict on 16th amendment to the constitution.
"The remarks made by the food minister are very arrogant and threat to the independent judiciary," Rizvi said at a press briefing at the party's Nayapaltan office in Dhaka.
He alleged, "The minister [Qamrul] gets scared at the rule of law as he cannot tolerate truth and justice."  
READ MORE: To BNP, it's Magna Carta
While addressing a discussion in Dhaka yesterday, Minister Qamrul demanded removal of the chief justice for his "irrelevant and objectionable observations" in the verdict in the 16th amendment case.
"If the chief justice doesn't step down by this month, lawyers would launch a vigorous movement next month to remove him," he said.
"You [the CJ] would not be able to stay in your post, siding with the anti-liberation forces, including the BNP," he also said.