Rafiqul Islam Mia arrested hours after conviction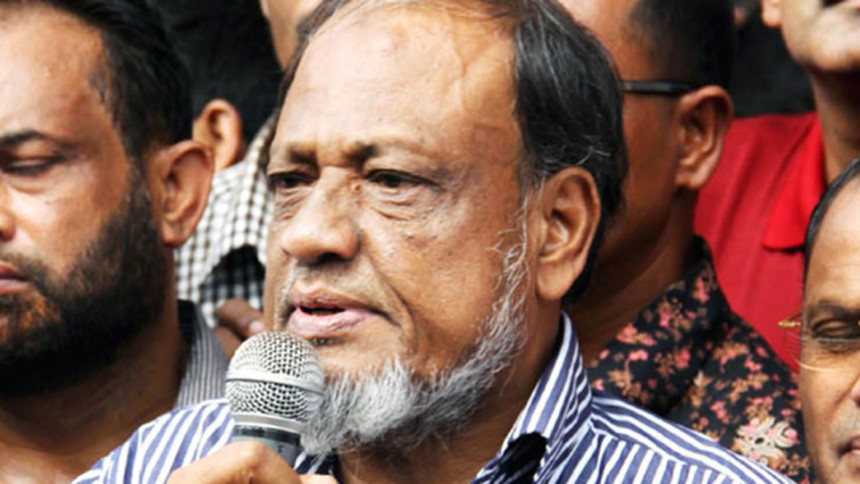 BNP leader barrister Rafiqul Islam Mia was arrested by police hours after being sentenced to three years' imprisonment by a Dhaka court. 
He was picked up from Bangla Motor in the capital around 6:30pm, said Dhaka Metropolitan Police Deputy Commissioner (media) Masudur Rahman. He refused to comment further on the issue. 
Rafiqul's jail sentence came in a case filed against him for not submitting his wealth statement to the Anti-Corruption Commission.
During a court hearing, Rafiqul, a BNP standing committee member and former housing and public works minister, was also fined Tk 50,000, in default of which he would have to serve three more months in jail. An arrest warrant was also issued against him.
Before pronouncement of the judgment, Judge Sheikh Golam Mahbub of the Special Judge Court-6 cancelled Rafiqul's bail as he had remained absent from the court yesterday.
ACC Public Prosecutor Mosharraf Kajol told The Daily Star that if Rafiqul wanted to contest in the election, he would have to surrender before the trial court and to go to jail. After getting a certified copy of the judgment, he would have to move it with the High Court, challenging the verdict's legality. 
If the HC stays the verdict then Rafiqul can contest the next general election, Kajol added.
The BNP leader was present before the court on November 7 during the conclusion of the argument.
Yesterday his lawyer Junayed Ullah Soaib submitted a petition saying that Rafiqul could not appear before the court as he was busy with the upcoming national election but the petition was dismissed.
After cross-examination of all six prosecution witnesses, the judge pronounced the verdict. The punishment for the fugitives would be effective from the day of their arrest or surrender, the judge said.
According to the prosecution, it was alleged that the ACC on April 7, 2001, served a notice asking Rafiqul to submit his wealth statement within 45 days of receipt of the notice.
On June 10 of the same year, Rafiqul received the notice but failed to submit his wealth statement within the given time.
Later on September 15, the ACC filed a case against the BNP leader with Uttara Police Station and a charge sheet was submitted against the former minister in June last year.
The court framed the charges against the accused on November 14 last year.