BNP leader Aslam remanded again in sedition case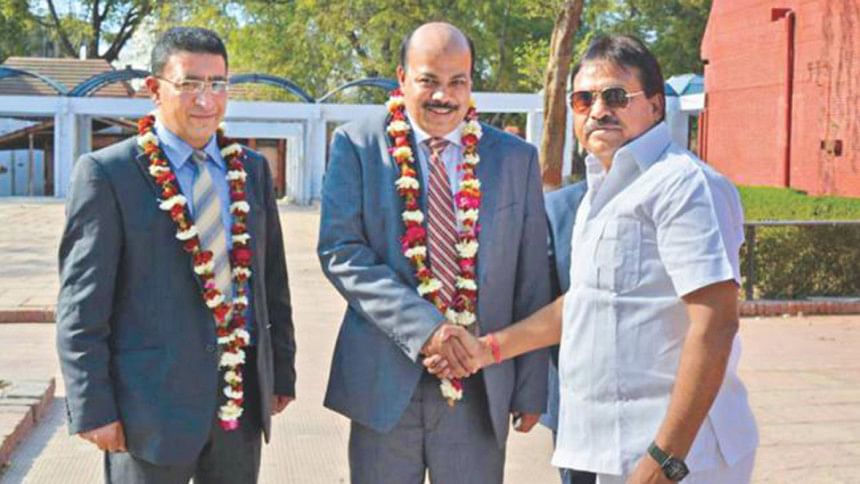 A Dhaka court today placed BNP leader Aslam Chowdhury on a five-day remand in a sedition case filed allegedly for hatching a conspiracy with Israel's Likud Party and its intelligence agency Mossad to oust the government.
Metropolitan Magistrate Mahmudul Hasan passed the order after Fazlul Haque, inspector of Detective Branch of police, produced Aslam before the court on completion of his seven-day remand in the same case.
The DB inspector today prayed for seven day's remand more for Aslam.
On May 31, Metropolitan Magistrate Md Golam Nabi granted Aslam's seven-day remand in the case.
Aslam was shown arrested in the case on May 27, eleven days after he was sued for the alleged sedition.
Earlier on May 15, Aslam was picked up from the capital's Khilkhet over the alleged plot with Israel to topple the Bangladesh government. Later, he was remanded for seven days showing arrested under section 54 of the Criminal Procedure Code.
On May 24, he was also shown arrested in two arson cases filed during BNP-led 20-party alliance's anti-government agitation in January last year. Police also prayed for 20 days' remand. But the court fixed June 6 for remand hearing.
Known to be a trusted lieutenant of BNP Senior Vice-Chairman Tarique Rahman, Chittagong-based businessman Aslam came under severe criticism from in and outside the party after several photographs went viral in social media showing him with Israeli politician Mendi N Safadi, also chief of Safadi Center for International Diplomacy and Public Relations.
Newspapers ran reports that he "conspired" with the Israeli politician to overthrow the Awami League government in Bangladesh.