BNP demands PM's resignation for signing 'anti-state' deal with India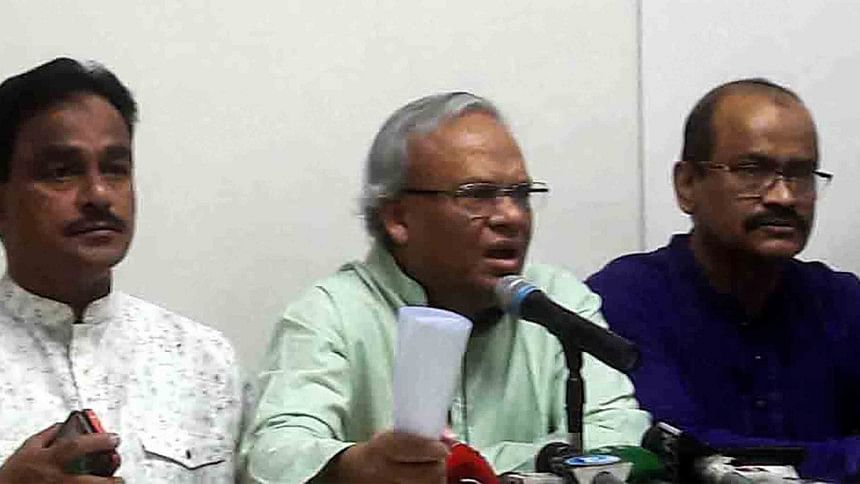 BNP today demanded immediate step down of Prime Minister Sheikh Hasina for signing "anti-state" agreements with India "ignoring the country's national interest".
"The prime minister has violated the country's constitution by signing anti-state agreements with India. She has lost all constitutional right to stay in the prime minister's post. We want her to step down," BNP spokesperson Ruhul Kabir Rizvi said today.
Rizvi, also senior joint secretary general of BNP, made the comment while addressing a press conference at the party's Nayapaltan central office in Dhaka this noon.
With Dhaka eagerly waiting for the signing of the Teesta water-sharing deal, Bangladesh Prime Minister Sheikh Hasina and her Indian counterpart Narendra Modi yesterday signed an MoU allowing India to take 1.82 cusec water from the Feni river.
Expressing strong condemnation for signing such deal, Rizvi also urged the government to scrap all of the agreements with India considering national interest.
"We are telling very clearly that the agreements signed with India allowing it to use Mongla and Chattogram ports, take 1.82 cusec water from Feni river are blatant violation of the constitution," he said.