BNP blames govt for attack on Mahmudur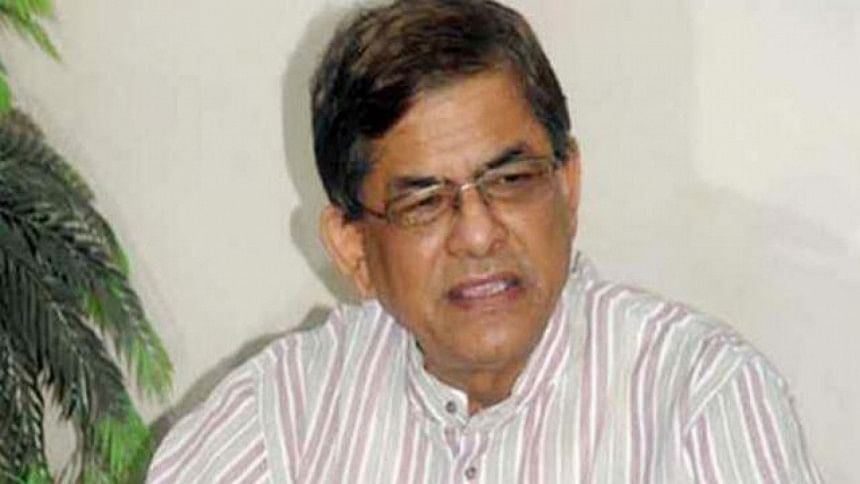 BNP Secretary General Mirza Fakhrul Islam Alamgir today blamed the government for carrying out attack on Amar Desh acting Editor Mahmudur Rahman.
"We are sure the attack was launched on Mahmudur Rahman in line with the government's directives," Fakhrul alleged at a press conference at the party's Nayapaltan central office in Dhaka this evening.
A group of leaders and activists of the ruling party, equipped with lethal weapons, swopped on Mahmudur Rahman with help of police, leaving him critically injured, Fakhrul said.
He strongly criticised the officer-in-charge of the local police station for his inaction in this regard.
"Police did not take any initiatives rather they brought Mahmudur Rahman out of the court and handed over to the Chhatra League men,'' he alleged.
Fakhrul also expressed strong condemnation to the attack and urged the authority to take action against the attackers through proper investigation.