PM spreading lies to hide failures: BNP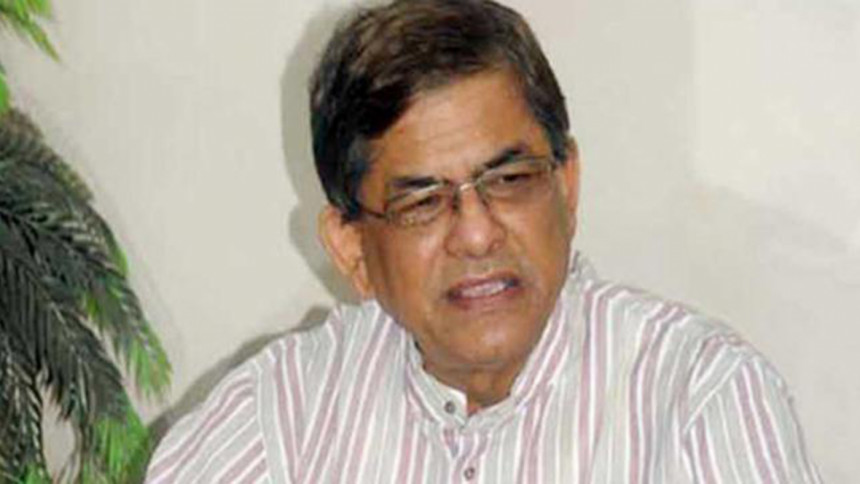 BNP today alleged that the government is talking about investigating asset of Ziaur Rahman's family members with a motive to hide its failure to cope up with the Rohingya crisis and bring down the price of rice.
"The prime minister's speech given in the parliament last night in this regard is totally baseless and politically motivated," said BNP Secretary General Mirza Fakhrul Islam Alamgir.
He was addressing a press conference at the party's Nayapaltan central office in Dhaka.
Prime Minister Sheikh Hasina told the parliament last night that her government is investigating BNP Chairperson Khaleda Zia's assets abroad.
Claiming that the government has failed to establish good governance in the country, Fakhrul said, "The prime minister is spreading falsehood against our Party Chief Khaleda Zia and its Senior Vice Chairman Tarique Rahman to meet her narrow political interest."
The government is trying to create a new issue in the country to divert people's attention from its failures to resolve the Rohingya crisis, he alleged.
"I can challenge, the prime minister will not be able to present any facts and documents to substantiate her allegations brought against senior leaders of our party," the BNP leader said.
Referring to a report of Global Intelligence Network, Jatiya Party Lawmaker Fakhrul Imam last night presented a list in the parliament about assets of BNP leaders abroad.
Claiming that the Zia family members have assets worth Tk 12 billion in at least 12 foreign countries, Imam sought the government's move in this regard.
Responding to the call, Prime Minister Sheikh Hasina also leader of the house, said, "As the information has been made public. We are aware of it and an investigation is under way in this connection."
"The information that has been collected from an online news media is ridiculous and fabricated," BNP leader Fakhrul told newsmen.
BNP standing committee members Khandaker Mosharraf Hossain, Goyeshwar Chandra Roy, the party's vice chairman Abdullah Al Noman were, among others, present at the press conference.