Extradite Noor Chowdhury from Canada: PM
Govt to fight in Canadian court for the Bangabandhu killer's deportation, says PM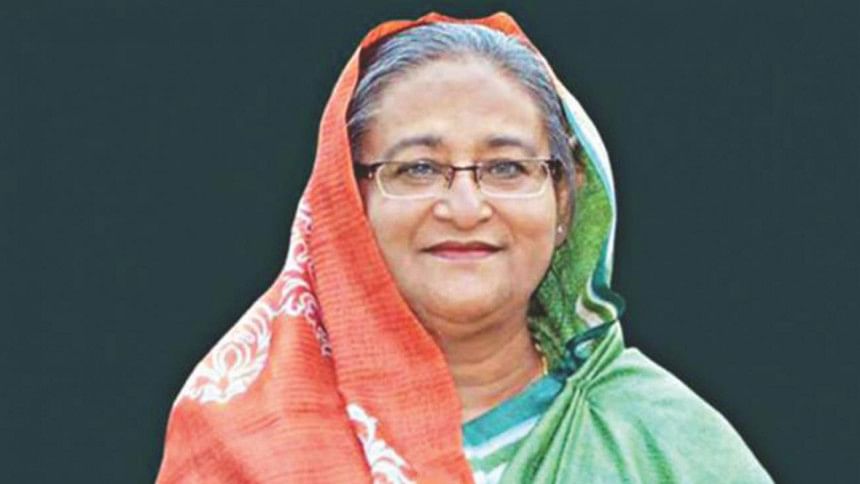 Prime Minister Sheikh Hasina has reiterated her request for deportation of Noor Chowdhury, one of Bangabandhu's convicted killers, as she held a meeting at Quebec with her Canadian counterpart Justine Trudeau on Sunday.
Bangladesh premier's press secretary Ihsanul Karim said she called for Trudeau's personal initiative for immediate extradition of the self-confessed killer, one of the two assassins who directly shot Father of the Nation Bangabandhu Sheikh Mujibur Rahman dead.
"Noor Chowdhury is a killer of Father of the Nation Bangabandhu Sheikh Mujibur Rahman . . . He is a self-confessed assassin and was convicted under the law of Bangladesh," he quoted Sheikh Hasina as saying during the meeting with Trudeau.
Trudeau said concerned Canadian officials were quietly engaged in dealing with the issue while he Trudeau pointed out his country's legal system about deportation of a person convicted with death penalty.
According to Karim the Canadian premier simultaneously pointed out that Noor Chowdhury could not obtain citizen status in Canada and he was not a citizen of Canada.
The press secretary said the two leaders discussed other various matters related to mutual interests particularly the issues including repatriation of displaced Rohingyas to Myanmar while Foreign Minister AH Mahmood Ali accompanied Sheikh Hasina.
The Bangladesh premier expressed her gratitude to the Canadian government for the support and assistance extended to her government in the wake of Rohingya crisis.
She said Bangladesh was particularly thankful to the Global Affairs Canada, the Senate, House of Commons, and especially Canadian media for raising concerns about the ethnic cleansing and gross violation of human rights of the Rohingyas in Myanmar forcing their subsequent exodus.
Sheikh Hasina also pointed out though Myanmar signed an agreement signed with Bangladesh promising to return the Rohingyas it remained silent when question of implementation of the agreement came.
She explained her government's decision to relocate the tens of thousands of forcibly displaced foreign population to the offshore island of "Bhashanchar" for their own safety and benefits as their current makeshift abode on hilltops appeared highly vulnerable.
PM's Principal Secretary Md Najibur Rahman and Foreign Secretary Md Shahidul Haq were present during the meeting held at Le Petit Frontence, the Canadian premier's residence.
BSS adds: Prime Minister Sheikh Hasina at another programme said that her government would fight in the Canadian court for deportation the self-confessed and convicted killer of Bangabandhu.
In this regard, she sought the support and cooperation of the expatriate nationals in Canada, saying Noor Chowdhury, who directly shot dead the Father of the Nation, is now clandestinely living in Canada.
"We want to execute the sentences of the convicted killers as they are 'curses' for Bangladesh," she said while addressing a reception accorded to her by Canada chapter of Awami League at Quebec on Sunday afternoon local time.
Sheikh Hasina said steps would also be taken for deportation of all fugitive killers including Rashed Chowdhury living in the USA and Rashid and Dalim living in Pakistan.
She said fortunes started flashing on the faces of the people of Bangladesh through the trial of Bangabandhu killers and anti-liberation forces ousted from state power.
Foreign Minister AH Mahmood Ali, joint secretary of Awami League Mahbubul Alam Hanif, women leader Hasina Akhter Janu, Ontario Awami League leaders Abdus Salam, Erthad Juberi Selim, president of Canada Awami League Golam Mohammad Mahmud Mia and its general secretary Azizur Rahman Prince also spoke on the occasion held at Metro Convention Center here.
Sheikh Hasina said the post 1975 rulers not only thwart country's democratic system but also destroyed its economy, spirit of the liberation war and all prides of the nation.
The prime minister said Bangladesh must continue its democratic processand pace of development. Expatriate nationals and their relatives in the country have to remain vigil so that upcoming election can be held properly

to continue the country's development, she said.
The premier said Awami League has played the catalytic role in purifying the country's democratic system which Ziaur Rahman manipulated in the name of so called 'multi-party democracy' under the purview of 'curfew democracy'.
BNP didn't take part in the last general election and it was their self-styled decision. But, why people would pay for their wrong decision and why innocent people would be burnt alive to fulfill their political vengeance, she asked.
Sheikh Hasina said her party had floated the Charter of Changes in 2008 general election. In 2014, her party focused on continuation of the development. Now Awami League has made up a new vision to make Bangladesh as a middle income country by 2021 and a developed one in South Asia by 2041, she said.