Khaleda reaches London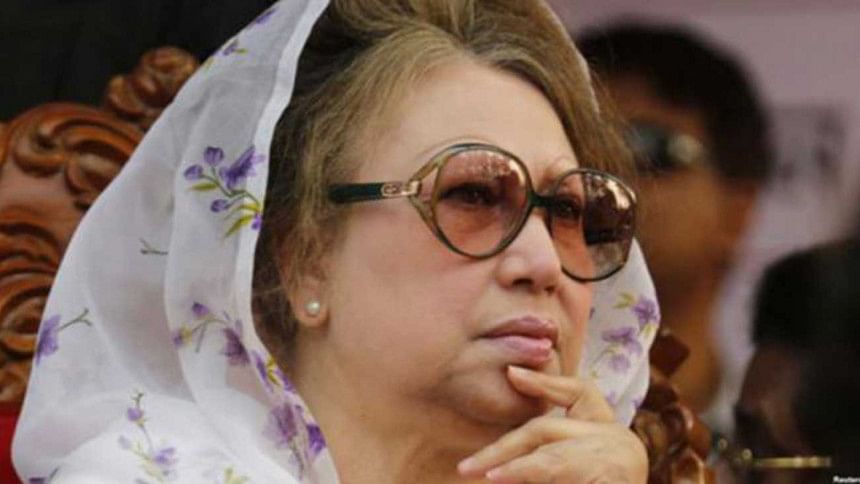 BNP Chairperson Khaleda Zia who left Dhaka for treatment reached London this afternoon.
Khaleda's elder son Tarique Rahman, also BNP senior vice-chairman and other local leaders received her at the airport around 1:00pm, Syrul Kabir Khan, a staff of the BNP chief's press wing, told The Daily Star.
Yesterday, she left the Hazrat Shahjalal International Airport on a flight of Emirates Airline.
During her one-and-half-month trip, the BNP chief will meet her son Tarique, who has been staying in London after the one-eleven changeover in 2008, Syrul said.
The BNP chief may meet some senior leaders of her party's expatriate wing to discuss the country's prevailing political situation ahead of the upcoming general election, party insiders said.
She is expected to return home after observing Eid with her family members there.
The former premier went to London on September 16, 2015 on the same purpose.