Autocratic ruler is in power: Khaleda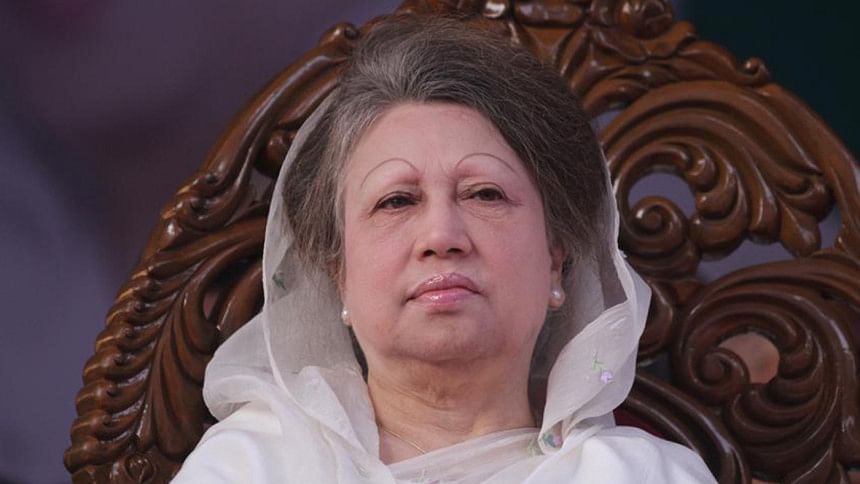 BNP Chairperson Khaled Zia today said that a new autocratic force is running the country ignoring the people's democratic, fundamental and human rights.
"A new autocratic ruler has hang on to power. It is running the country by suppressing the people's fundamental and democratic rights," Khaleda Zia said in a press statement this evening.
The former prime minister made the statement on the occasion of the 39th death anniversary of Maulana Abdul Hamid Khan Bhashani.
Khaleda Zia also blamed the ruling Awami League for snatching the peoples' rights to vote freely and said it has been carrying out its oppressive rule by force.
Not only the country's democracy, its national securities also in crisis due to the oppression of the government, Khaleda Zia said.
"Bangladesh is now threatened by aggression," she said.
"The country is passing through a critical moment. Bhashani's ideology will encourage people to take a strong stand against misrule of an evil force," Khaleda said.