3rd phase UP polls fairer than previous two: CEC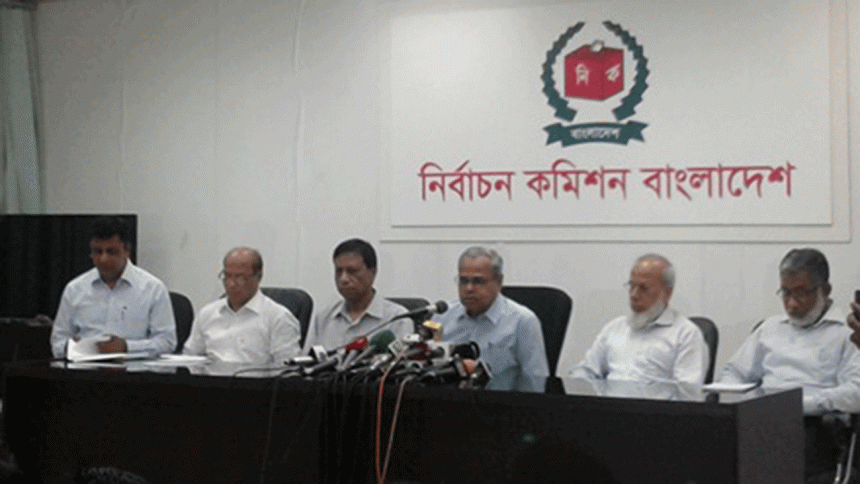 Chief Election Commission (CEC) Kazi Rakibuddin Ahmed today claimed that voting in the third phase of Union Parishad (UP) election was held in a free, fair and congenial atmosphere.
"The voting in 620 union parishads in 46 districts was held in a congenial atmosphere compared to the first and second phases," said Kazi Rakibuddin Ahmed at a post-polls press conference at the commission secretariat at Sher-e-Bangla Nagar in Dhaka.
He said that some irregularities and violent activities took place in some polling centres, but those are less than the first and second phases.
"We have cancelled voting in 24 centres as the law and order situation went out of control of the presiding officers," the CEC added.
No big-scale violent incidents occurred as special preventative measures have been taken to hold the third phase election in a transparent manner, he said.
"A positive change was witnessed in the third phase of UP polls. We are expecting that the next phase of polls will also be held in a congenial atmosphere," Rakibuddin said.
To ensure credibility in the voting, two assistant presiding officers were expelled for negligence in their duties, the CEC said.