14 hurt in Mirpur AL infighting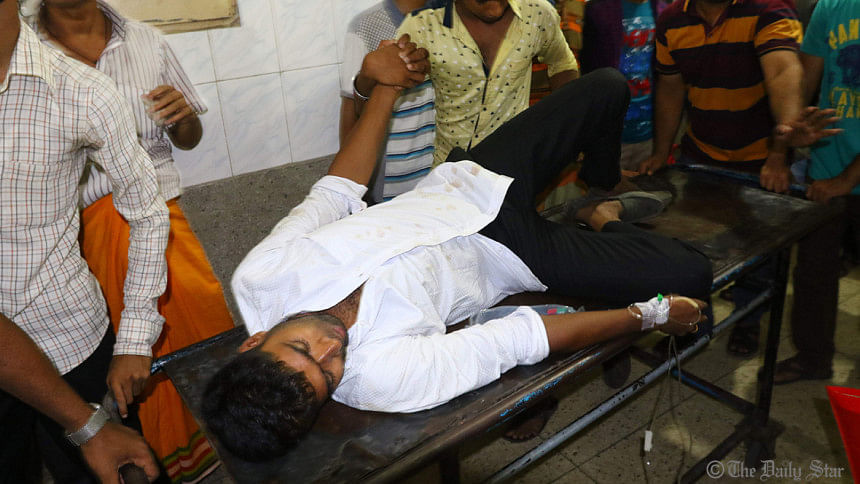 At least 14 people were injured in a clash between supporters of two ruling party lawmakers while bringing out an anti-hartal procession in Mirpur area of Dhaka today.
Law enforcers fired blank shots to disperse the clashing party men around 12:30pm, Anwar Hossain, officer-in-charge (OC) of Shah Ali Police Station told The Daily Star.  
A shop at Mukto Bangla Shopping Complex was also vandalised when the supporters of Awami League lawmakers Aslamul Haq and Sabina Ahkter Tuhin locked into the clash, the police officials said.
The injured were taken to Dhaka Medical College and Hospital, hospital sources said.
Jamaat-e-Islami enforced the 24-hour hartal from 6:00am today protesting the Supreme Court verdict that upheld the death penalty awarded to Jamaat chief Motiur Rahman Nizami on May 5.