Patuakhali municipality to get 12 bridges designed to emulate Hatirjheel bridges
LGED implements special project at a cost of Tk around 35 crore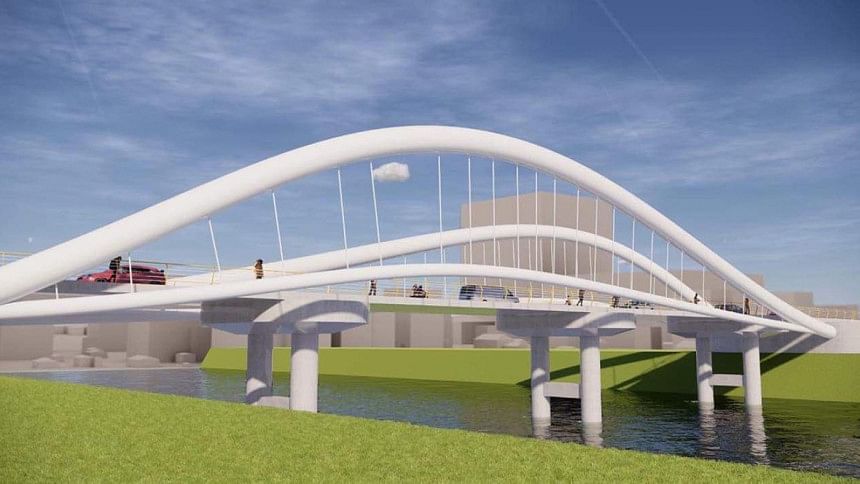 The Local Government Engineering Department (LGED) has taken up a special project worth Tk 35crore to build 12 bridges in Patuakhali municipality.
The bridges will be designed to emulate bridges in Dhaka's Hatirjheel area.
The initiative has been taken to restore normal flow of canal water in the city.
LGED has already invited tenders for the construction of these bridges, which are expected to be visible in the next five to six months.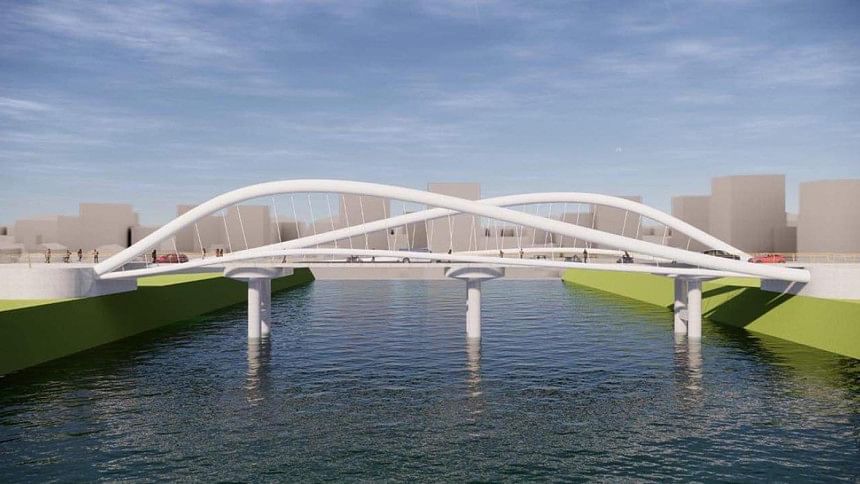 Not only will the district town be better connected to other municipal areas, people surrounding unions will also enjoy the benefits of the bridge.
According to Patuakhali LGED sources, Bahalgachhia canal flows through the south side of the town. Although small launches, cargo and boats used to pass through this canal, a municipal dam was built on this canal in 1980s. The canal, which is about 5km long ended up being blocked at three more places causing waterlogging in many parts of the town.
Authorities plan on constructing one 81m long bridge by removing the dam on the north side of Patuakhali Sadar Upazila parishad office, another 81m long bridge by removing the dam at 'Cow's haat' area, a 45m long bridge in Kurirkhal area and another 45m long bridge over the Fultala canal.
The bridges will connect Patuakhali municipal town or district town with surrounding unions of Sadar upazila such as Kalikapur, Madarbunia Auliapur, Jainkathi, Chhotabighai, Barabighai, Marichbunia and Itbaria.
Patuakhali Municipal Mayor Mohiuddin Ahmed said, "We are working to build a municipality with modern facilities."
Abdus Sattar, executive engineer of LGED said, 12 bridges will be constructed considering the local importance of Patuakhali municipal town and they have already invited for tenders.
Authorities expect to complete the construction by June 2021.