INTERNATIONAL DAY FOR THE ELIMINATION OF RACIAL DISCRIMINATION
Reacting to the resurgence of racism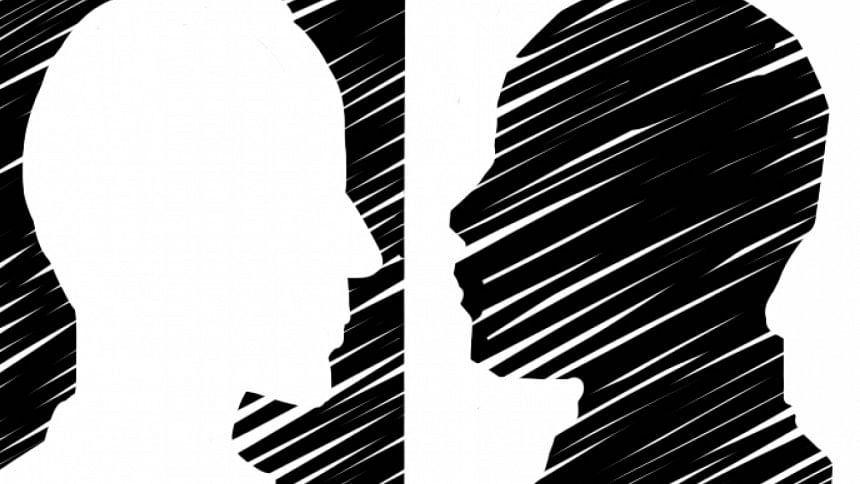 The United Nations proclaimed March 21 as the International Day for the Elimination of Racial Discrimination in 1966, commemorating the Sharpeville massacre that occurred in apartheid South Africa, on that day, back in 1960. A few days earlier, South African anti-segregation activists informed the Sharpeville police that they would hold a series of peaceful rallies to protest against a new law that required black people to carry passes or face prison.
On that fateful day, about 20,000 people poured onto the streets to protest peacefully as promised, until suddenly, according to witnesses, screaming and panic broke out as police violently descended on them. Their screams were, within moments, stifled by heavy gunfire that killed 69 people and injured many more.
Humphrey Tyler, assistant editor of Drum magazine, who was there at the time, explained to TeleSUR — a multi-state funded pan-Latin American terrestrial and satellite television network — "People were running in all directions … some couldn't believe that people had been shot, they thought they had heard firecrackers. Only when they saw the blood and dead people, did they see that the police meant business" (The Roots of Racial Discrimination: The Sharpeville Massacre, March 20, 2015).
Although the Sharpeville massacre had a cascading effect that led to the fall of the apartheid state of South Africa, racism remains yet to be eradicated from our world - in fact, we are far from it. The (apartheid) state of Israel is a perfect example of that and how deadly and tragic state-sponsored racism can be. Ilan Pappé, historian and professor at the University of Exeter, who is of Israeli origin and is considered a world-renowned scholar on the Palestinian-Israeli conflict, said in an interview that "As any settler colonial movement, the Zionist movement is motivated by the logic of elimination of the native" (Ethnic Cleansing in Palestine, Centre for Research on Globalisation, September 16, 2016).
That is what the Israeli ethnic cleansing operation of 1948 was based on according to the professor, ending with the "expulsion of nearly a million Palestinians and a Jewish takeover of 80 percent of the land". However, as 20 percent of the land remained out of Zionist control, the "ethnic cleansing of 1948 was not a complete project". That is why we see the state of Israel continuing to chip away at the rest of the Palestinian land, committing mass atrocities and denying all forms of human rights to Palestinians for decades, all the while the United Nations and the international community fails to condemn significantly or even pressurise the (apartheid) state of Israel to change its racist ways.
One of the main reasons for this lack of effort is because world powers themselves have often "used racism to justify domination of other nations or groups", as explained by the former Chair of the Committee on the Elimination of Racial Discrimination (CERD) Jose Francisco Cali Tzay, the first indigenous person to be a member of the CERD (Racism Is Used By World Powers to Justify Domination, TeleSUR, March 21, 2015). And whereas European countries created this "justification of racism to dominate other nations, today this has shifted toward larger communities that attempt to dominate others, claiming superiority over others in order to justify their domination".
Evidence of this by some western governments can be seen quite clearly when they intervene - almost always illegally under international law - in foreign countries to bring democracy there, to the 'less developed' people who are universally inadequate and incapable of 'freeing themselves' from their despotic rulers, or to even decide their own fate. Of course, the democracy that these western governments bring to those lands is frequently accompanied with bombs from the air that kills thousands if not millions of those native to that land. And while the 'imported democracy' is hailed as another sign of the great 'western values' that some western leaders insist on lecturing the rest of the world about, the 'bombs that kill millions' are almost never mentioned even in the western mainstream/fakestream media, perhaps, because it too is bigoted enough to term the millions dead as 'collateral damage' - another Orwellian term used to justify some western governments' prejudiced attitude.
Closer to home, we see how the increased communal violence in India (especially the discrimination against Dalits) keeps throwing up one tragedy after another. The most recent being the suicide of a 28-year old Dalit student who was studying at the Jawaharlal Nehru University. A similar upsurge in communal violence in Bangladesh has been seen recently which, one could argue, is to some extent racially motivated. Given that the majority of Bangladeshi citizens are homogenous in terms of their Bengali ethnicity and religion - predominantly Muslim - violence of this nature has, historically, not been as big an issue here. Yet, the attacks on Hindu homes in Brahmanbaria (Brahmanbaria Burning, The Daily Star, November 7, 2016) and the terror unleashed on the Santals of Gaibandha (Violence spurred by greed for land, The Daily Star, November 24, 2016) last year are both cases in point showing an escalation of minority persecution.
One could argue, of course, that the main reason for these attacks (allegedly initiated by powerful quarters) was to drive the minority communities off their land and to illegally occupy them. But the reason the attackers so confidently went ahead with their plans was clearly because they felt that as their victims were mainly minorities and ethnic communities, chances of them being caught and punished were perhaps minimal. What this shows is that even if racism in individuals has not increased, the state is clearly failing to provide minority communities with the same security and services that it is giving to Bengalis. And this can only encourage the racist elements in society to become emboldened, try to cause further divisions and disrupt peace and harmony.
Given the totality of the situation, perhaps it is more important today than in any other time in the recent past, for us to pause and reflect on where the world and our own communities are headed in regards to how we are dealing with human beings that are a little different from us. To look at human history and understand where racism has led to in the past; to use a little bit of our own imagination to envision the end we are heading towards now. In that regard, one very prophetic quote of Martin Luther King Jr. comes to mind: "We must learn to live together as brothers or we will perish together as fools."
With that in mind, our opposition to racism must include rational actions rather than reactionary ones. It must also include 'learning' as Martin Luther King Jr. said. And a good point to start with that would be to recognise that the human race is one race and, thus, those who are racists are perhaps the biggest 'fools' of them all — suffering from stupidity and scientific, historical and biological illiteracy.
The writer is a member of the editorial team at The Daily Star.