Solving the power sector's overcapacity problem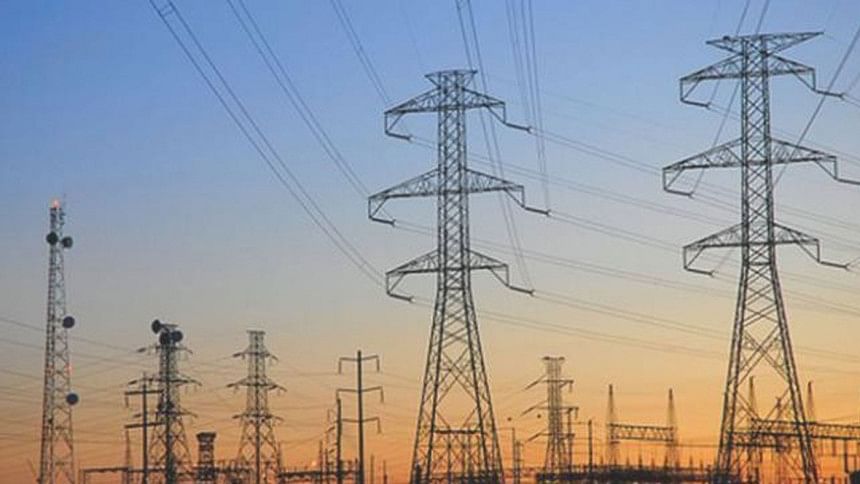 One of the less talked-about downsides of the pandemic-induced lull has been the increasing financial stress on the Bangladesh Power Development Board (BPDB). According to a study last year by the Ohio-based Institute for Energy Economics and Financial Analysis, Bangladesh is set to have the capacity to "generate 58 percent more power than the nation needs by 2030"— a forecast which crucially takes into account the economic impact of Covid-19. But experts had been warning about the growing overcapacity in the power sector long before the pandemic started.
According to another study from last year (this one done by the Centre for Policy Dialogue) the amount of overcapacity on June 16 of FY18, FY19 and FY20 was 9,437 MW, 8,806 MW, and 10,216 MW—meaning that the rates of overcapacity was 59 percent, 46 percent and 49.8 percent respectively. Thus, the reserve capacity in all the cases were much higher than the 25 percent target set in the Power Sector Master Plan and significantly higher than the 10 percent reserve capacity maintained in many developing countries.
According to BPDB statistics, overall electricity consumption has been falling during winter to almost one-third of the total generation capacity. On December 15, 2020, the overall electricity consumption during daytime peak hour was 7,160 MW and during evening peak hour was 8,816 MW, against an overall power generation capacity of 20,595 MW. On December 31, 2019, the overall electricity consumption during daytime peak hour was 6,700 MW and during evening peak hour was 8,667 MW, against the overall generation capacity of 19,580 MW. And the significance of this overcapacity has been massive.
The State Minister for Power, Energy and Mineral Resources, Nasrul Hamid, once said in parliament that the government had provided Tk 52,260 crore subsidy to the power sector in the last 10 years, and according to some estimates, that amount has now surpassed Tk 60,000 crore. The country's annual spending on the idle power plants has increased 398 percent over the last decade from approximately Tk 1,790 crore in FY10 to Tk 8,029 crore in FY 2019. And a third of the entire budget allocation for the Power Division and the Energy and Mineral Resources Division last year, it was proposed, would be used as capacity payment to the idle power plants.
So, what's gone wrong? How did the country go from having a power generation deficit a decade or so ago, to having a huge overcapacity?
In 2009, the government quickly wanted to increase power generation capacity, recognising the shortfall that existed back then. However, once the crisis period was over, it continued to increase generation capacity without developing commensurate transmission and distribution networks. Thus, despite the relatively high generation capacity, consumers regularly experienced frequent power cuts, including national grid failures on occasions, leaving large areas across districts in darkness for days. This resulted in industries increasing their captive power generation capacity, as grid power supply quality continued being unreliable, mainly because of inadequate transmission and distribution networks. In 2020, for example, Bangladesh's electricity production capacity was increased by 1,015 MW, with four new power plants added to the national grid, bringing the total number of operational power plants, of both public and private sectors, to 140. Among them was the Payra coal-fired power plants, whose first unit's 660 MW capacity largely remained unused due to the country's lack of transmission and distribution networks, forcing BPDB to make additional payments of Tk 160 crore per month.
As the installed generation capacity for power surpassed overall demand, experts have been calling on the government to shut down all the rental power plants for some time now. But the government has kept on investing in expensive private rental power plants and last year even renewed deals keeping the rental power plants scheduled to retire in 2020, in operation.
What is concerning is that, according to reports, many of the private power plants were not constructed through solicited, open tender competitions. And it has been alleged that some people had built the power plants just to take the money against the plant's generating capacity—i.e. in the form of government subsidy.
According to Shamsul Alam, the Consumers Association of Bangladesh energy adviser, "the government has turned the power sector into a lucrative source for businessmen to make money. A section of people is getting rich fast without any risk by investing in the power sector." And according to Khondaker Golam Moazzem, research director at the Centre for Policy Dialogue, since assuming power a decade ago, the Awami League government has "invested abnormally in power generation, partly due to political reasons and partly due to pressure from vested interests".
The solution, therefore, according to most experts, is simple. First, depoliticise the sector, which, of course, is much easier said than done.
After that, the government should stop raising the power generation capacity for now. Instead, it should improve the power transmission and distribution capacities, as according to a Power Development Board estimate, the government invested roughly USD 15 billion in electricity generation against only USD 1.5 billion in transmission and USD 2.6 billion in distribution since 2009. With a more reliable and efficient system, the country would need less reserve power, which means it can risk having lower reserve capacity and divert a lot of the funds intended to grow generation capacity further to meet future demands, towards other more pressing needs.
Eresh Omar Jamal is a member of the editorial team at The Daily Star.
His Twitter handle is: @EreshOmarJamal