Blocking pornographic websites Counterintuitive and futile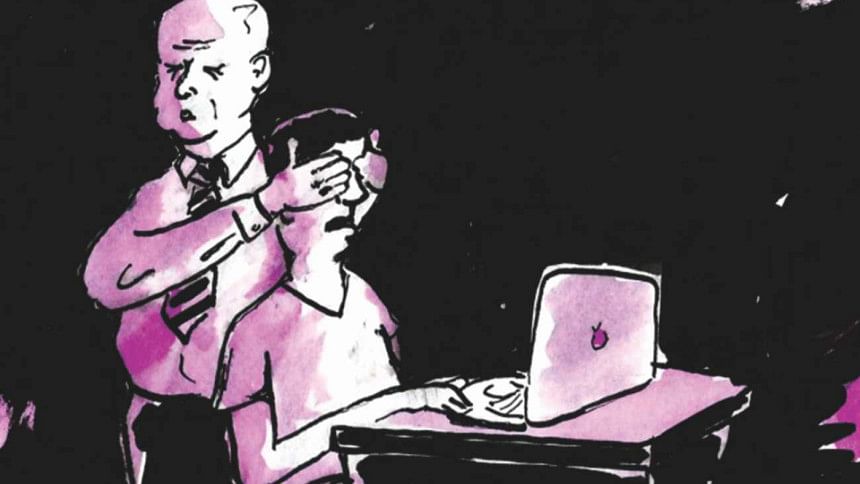 As much as we need to appreciate the good intentions of the government behind blocking access to 560 pornographic websites in Bangladesh, we also need to analyse the effectiveness of the measure and ascertain whether it will actually achieve its stated goals. It is understood that the two goals of the initiative are to protect children (i.e. minors) from explicit adult or sexual content available on the internet and to discourage visits to pornographic websites by making it difficult to access the same. There is no doubt whether the initiative is morally, and ethically justifiable; these justifications are quite self-evident.
However, when we come to the question of whether the initiative is pragmatic and reasonable, this is where the debate ensues. The first goal is to safeguard children from explicit sexual content available on the internet. The rationale behind this is that blocking access to pornographic websites results in the lower likelihood of children accessing or coming across such contents on the internet. Now, some would argue that the accuracy of this assumption is the subject of a large-scale research project. Nonetheless, the current scenario and the futility of similar endeavours in the past do not provide much support to the stated rationale. Moreover, we are near to the end of the second decade of the twenty-first century, we need to understand that it is inevitable that our children will be exposed to adult contents, now at an even younger age than ever before; through social media, films (foreign as well as local), television shows, and various other types of media. We cannot realistically stop these inevitable exposures of children to such contents since they are widely available and relatively easily accessible, no matter what. If the goal is to stop pornography from 'corrupting' the minds of the young, it cannot be achieved by merely blocking access to websites, considering the fact that there are way too many websites to block and there are equally many ingenious ways to bypass access restrictions such as the ones that have been implemented.
Therefore, the only way to achieve the goal of safeguarding our children is by educating them and making them aware of such issues. Children need to understand why they should not be visiting pornographic websites; otherwise, a website-blocking initiative only exasperates the situation by turning pornography into a forbidden fruit and consequently making it even more attractive by garnering greater curiosity in our children's minds. Rather, children need to be made aware of the moralities and social harms of pornography, such as, in addition to the religious and moral turpitude; pornography, to a greater extent, objectifies women, in some cases encourages child abuse and human trafficking, and devalues human emotions and relationships. Basically, the children's curiosity has a vital role to play here and it needs to be satiated through proper education and awareness programmes. Our education system needs to incorporate such aspects of sexual education into the curriculum. Therefore, it is quite unlikely that blocking 560 websites will in any way significantly improve our ability to safeguard our children from adult content available and accessible on the internet.
Moving on to the second goal, this is to discourage people from visiting pornographic websites by making it difficult to access the same. Here the rationale is basically grounded on the assumption that the users who visit pornographic websites are; for the lack of a better word 'lazy', hence, if access to these websites is made difficult for them or if some of them are blocked, the users will be discouraged due to their laziness to visit such websites. Now, this rationale has two major flaws. Firstly, it assumes that there are no equally easily accessible websites other than the ones which have been blocked; on the contrary, there are over a million other alternatives. Secondly, it ignores the psychology of a person who would visit a pornographic website, assuming that they can be so easily deterred; which is quite unreasonable to accept. Yes, there is no doubt that arguably there will be a few fringe benefits but they would be negligible in comparison to the scale of issues in question.
Furthermore, blanket blocks on pornographic websites have been tried and consequently discarded in developed and developing countries around the world without much success and noticeable improvements, the internet is way too vast, expansive, and free for such measures to bear any fruit. Therefore, rather than utilising precious resources on such initiatives, the government should rather target and aim to clampdown on major illegal activities on the internet, like child pornography, revenge porn, sexual abuse, cyber-bullying, harassment, and human trafficking. It would be advisable for the government to issue rules mandating that all websites containing adult content must notify the users that such content is for 'over-18s' only and may also ask the user to verify that they are actually adults, so that a user is aware as and when he or she is accessing any adult content. On the issue of safeguarding our children, there is no alternative to proper education about the online world, its immense utility and the threats that accompany it.
The writer is Lecturer in Law, School of Law, BRAC University