Pondering over the election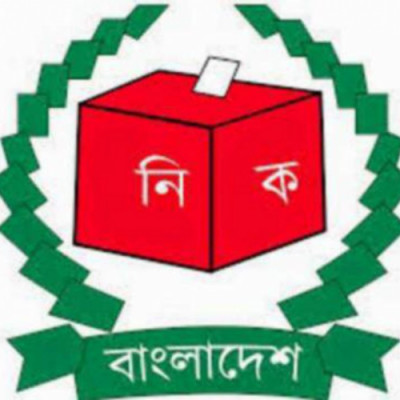 Do we see any spring on the feet of politicians of all hues in anticipation of the approaching general election? Not quite because the deck is yet to be cleared for a credible election, a far cry from the January 5, 2014 polls!
The scenarios that appear on the screen include: Election with or without Khaleda Zia; BNP participating in the polls even if Khaleda Zia was convicted and barred from the polls; emergence of a broad United Front as an "alternative" platform which the PM has apparently encouraged. Is it to trigger a realignment of political forces to the exclusion of BNP, you wonder! The formation contemplated comprises Gono Forum, Bikalpa Dhara and some other groups. They revolve around personalities like Dr Kamal Hossain, Dr Badruddoza Chowdhury, Dr Zafrullah, Mahmudur Rahman Manna, Kader Siddiqui, General (Retd) Ibrahim, et all.
Their hopes have been reportedly buttressed by the recent movements by groups aged 18-35 for road safety and quota reform in public services. The fall-out also brought to the fore severe breaches in the rule of law.
One party dominance (that of Awami League) is a fact of polity today replacing what has been two-party dominance for much of our democratic history since 1990. Although BNP has lost its anti-India appeal, its major plank with the voters, and has had to admit to a liaison with Jamaat as an electoral strategy, whether its hard-core vote bank across the nation is retained may be put to the test in the coming election. Its showing at the local government polls though, has been an indicator of its support base at the grassroots.
Thus we see a nascent United Front looking to share seats with BNP for the next election numbering as many as 150. This may vindicate an intrinsic voter bank for BNP. But in reality, the party has to settle for a seat sharing formula at the expense of eroding its status as an alternative to AL.
Manifestly, in an expression of political opportunism, Jatiya Party has declared that should the BNP not participate in the election, JP will field candidates in all 300 seats. What will happen with JP's expedient liaison with the AL and vice versa only time will tell because Ershad still has a case hanging fire staked up against him.
On the other hand, we sat up and took note of Barrister Nazmul Huda, the chief of BNF (Bangladesh National Front) demanding 70 seats from any Jote in what could pass for punching above his weight.
An abridged poll-time government is likely to be formed out of the incumbent cabinet in mid-October as disclosed by AL general secretary and transport minister Obaidul Quader late last week. It is speculated that the clutch of advisers to the PM namely the technocrats may be dropped. Should this come about, the present cabinet will be reduced by four only. Maybe there will be further downsizing of the government at the top.
The numbers are not so important. What invariably will be placed under the scanner is the role of the "small" cabinet. It mustn't only be seen to be distancing itself from election affairs but also doing it in kind (especially refrain from wielding influence even unwittingly in the poll). This should be entirely left to the independent remit of the election commission.
As for the poll-time government, since it is being reshuffled, may we suggest that a couple of distinguished persons of probity be included in the team. They may perhaps be taken on technocrat quota to help facilitate free, fair, participative and inclusive election.
Finally, we recall that well-known observer groups didn't come here to monitor our election in 2014 apparently on a plea of lack of interest.
We are sure that the barrage of uncontested elections that had tainted the credibility of the election five years back—thanks to an impulsive non-participation of BNP—will be wholly averted this time around. And, for this to happen, we need to make sure that renowned election monitoring groups visit us during the polls. General election is a huge multi-layered exercise where manipulation should be detectable and correctable with timely oversight and intervention. The watchdog role of the monitoring groups will be supplemented by the media in helping to project a model election we can all be proud of.
Shah Husain Imam is Adjunct Faculty at East West University, a commentator on current affairs and former Associate Editor, The Daily Star.
Email: shahhusainimam@gmail.com