Transparency: What does it mean for the apparel industry?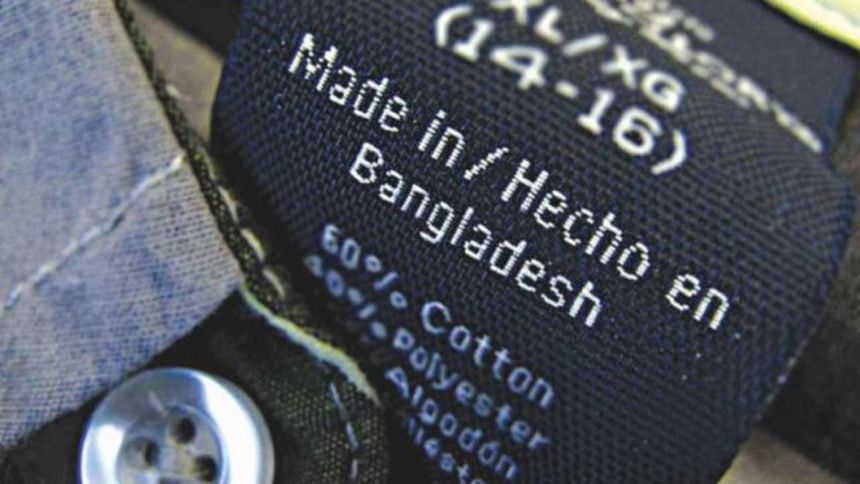 A news item that probably did not get much attention in Bangladesh media was an announcement in The Hague that an international court has accepted a case against two well-known fashion brands in March 2018. While the name of the two targeted brands that are sourcing apparel from Bangladesh has been subject to a gag order by the judge, the suit brought forth by the two international signatories to Accord, could have important ramifications in the coming months should this lead to any further ripple effects in the global apparel market. While one or two incidents do not necessarily augur bad news, everyone involved with our RMG industry and commerce ought to ask if the five years since the Rana Plaza incident have brought us any closer to compliance. 
The case against these two brands was brought by two global labour union federations, IndustriALL and UNI, in the Permanent Court of Arbitration (PCA) in The Hague. The ruling announced on October 16 by PCA only holds that the claims by the two plaintiffs are admissible and within its jurisdiction. The unions allege that the brands have been very slow in implementing the measures incorporated in the Accord signed by the major retailers in 2013, and identified numerous issues in the supply chain, specifically, "long hours, low pay, poor safety standards" and anti-union actions against garment workers in Bangladesh.
The two unions along with major fashion brands including H&M, Primark, and Zara were signatories to the current Accord agreement which covers ready-made garment facilities, and expires in June 2018. An extension of Accord will enable it to run until 2021, and the second agreement Accord 2.0 allows for the inclusion of suppliers producing home textiles, yarn, cloth and other related products. After a boiler explosion in July killed ten and injured 50 at a garment factory, talks began to expand the scope of the Accord to include boiler safety.
While the judgments made by the PCA are not legally binding, its verdict or decision represents a major victory for the parties involved. It may be recalled that PCA was involved in the Indo Bangladesh Maritime Border Dispute and more recently in a case brought by The Philippines against China in the South China islands case. The ruling against China proved to be a significant moral boost for the Philippines which found itself side-lined by China's actions in the disputed islands in the South China Sea. 
The adverse publicity from any judgment against the two brands doing business with Bangladesh can only be harmful for our apparel industry which has already reported some turbulent weather in our export market in recent months. According to a story entitled "Why Bangladesh apparel exports to US is declining" in Textile Today, a trade journal, the factors which appear to be adversely impacting our customer base are: higher duty, longer lead-time, appreciation of Taka against the dollar, less import by US retailers and inefficient port operations in Bangladesh. It is to be noted, though, that the report does not explain why US retailers chose to import less from Bangladesh while revealing that "shipment to the US, the country's single largest export destination, declined by 7.47 percent year-on-year" in 2016-2017. However, two well-known factors that stand out are reduced capacity in the RMG industry necessitated by remediation measures and what might be called "shifts in demand". 
As is well-known, price and quantity in a competitive market, for garments as an example, are determined by both supply and demand. In the case of Bangladesh, it appears that both shifts in supply (factory closure) and demand (emergence of sources in Cambodia and Ethiopia) are responsible. But, it is worth exploring what role the recent surge in rumours against Bangladesh's labour practices and safety improvements in sourcing circles has played. 
On July 28, 2017, a news item in The Globe and Mail, the largest circulating newspaper in Canada brazenly declared in a headline story: "Most Bangladesh factories are still unsafe, and consumers should not feel comfortable". This was jointly written by Professor John Richards of Simon Fraser University's School of Public Policy and Kirk Hepburn, a graduate of School of Public Policy. The research paper they co-authored identified several problems based on their review of inspection reports and person-to person interviews. While most electrical and fire issues have been remedied according to their report, Kirk Hepburn voiced his concerns regarding structural issues which he views as lagging behind significantly and he attributed this to the higher cost of reconstruction. "They're complex and time consuming. The lack of clarity over who's going to pay or how payment will take place has been a major source of delay," he mentioned in an interview. Incidentally, Professor John Richards is well known to The Daily Star readers. He is the author of the piece, "Our children are in school, but can they read?" published on September 20, 2017 in The Daily Star. 
It appears that given some questions about the state of the factories in Bangladesh, it cannot hurt for the BGMEA, with a little nudge from the government, to embrace transparency as a national goal and publish some self-assessment findings or explore sustainability reporting. There are many in the market, including "Higg Index" by Sustainable Apparel Coalition (SAC), Sustainability Reporting Framework by GRI, and Business Environment Performance Initiative (BEPI) by Foreign Trade Association (FTA). 
To highlight these issues and to generate interest among the stakeholders, Harvard University will host the forthcoming 4th International Conference on "Sustainable Apparel Sourcing-Multi-Stakeholder Collaboration beyond Compliance and Transparency", in December, 2017. The day-long event is being organised by the International Sustainable Development Institute (ISDI) in collaboration with South Asian researchers and academics based in Boston.
---
Dr Abdullah Shibli is an economist and Senior Research Fellow at International Sustainable Development Institute (ISDI), a think tank based in Boston, USA.
---
Follow

The Daily Star Opinion

on Facebook for the latest opinions, commentaries and analyses by experts and professionals.
To contribute your article or letter to The Daily Star Opinion, see our

guidelines for submission

.
---