How can we get women to stay in the workforce?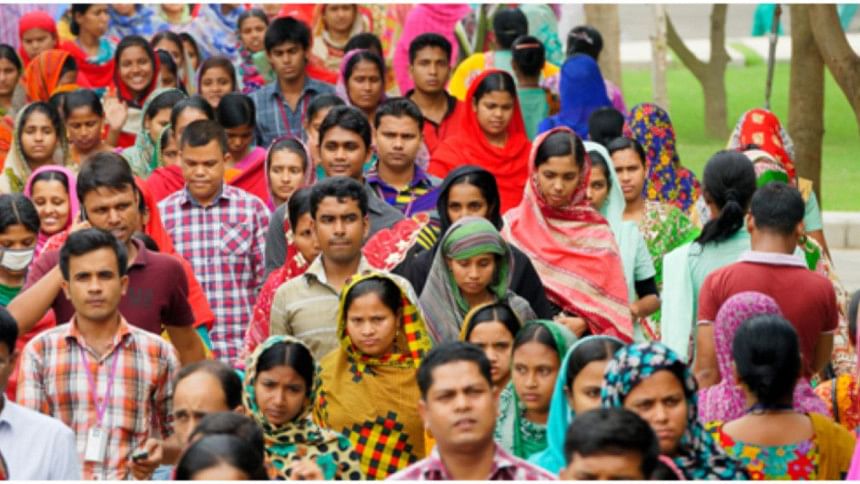 Eliminating economic hurdles to encourage women's participation in the workforce remains at the heart of any economy's development agenda. Supporters of women's rights have continuously championed issues of equal pay, equal working rights and equal promotion as a moral issue. The roles can reverse where increases in economic development result in increases in female labour force participation. However, the relationship is not as straightforward or consistent as we might find at the country level. There is significant variation across developing countries in the participation of men and women in the workforce. These variations are driven by economic, political, legal and social factors. To a large extent, debatable indeed, these factors have positively empowered men than women.
According to World Bank's 2018 edition of "Women, Business and Law" report, out of 189 economies, both developed and developing, in 104 economies women face some kind of restriction in the workforce. About 30 percent of the economies restrict women from working in jobs considered dangerous, difficult or morally unsuitable. Thirty-seven of the 189 economies restrict women from applying for a passport, 18 do not allow women to get a job without permission from their male counterparts. In 29 economies, women are not allowed to work the same hours at night as men. Such a restriction is more prevalent in South Asia, Middle East and North Africa with 63 percent of men having the opportunities to work at night. The Organization for Economic Co-operation and Development (OECD) finds that despite growing equality, more and more women continue to stay at home than men.
Women workers tend to face barriers if they are in their child-bearing and child-rearing ages. By and large, a significant number of women, after childbirth, withdraw from the workforce. There has been a recent increase in maternity leave in India from 84 to 182 days. This is serving as a disincentive to hire women as employers have to bear the full cost. Due to this difference in cost, employers tend to reduce women's salaries to accommodate for paying women higher leave benefits. The effect of parenthood on employment seems to work in opposing directions for men and women, with employment rates decreasing for women and increasing for men. This arises from perceived gender roles. Perceptions regarding stay-home women play a key role in the decision and ability of women to enter the labour force. Parenthood plays a key role behind such preferences. Practically, costs of and access to childcare are still inadequate in many developing countries. Available data shows that healthcare and childcare costs exceed college costs in the US for parents. This is more prevalent in developing countries, such as in Bangladesh where a limited number of workplaces provide day-care centres.
Additionally, with no government intervention for care of mothers with young children, there is difficulty in finding affordable, reliable childcare near their homes, making it one of the primary reasons families prefer stay-home women for the family's well-being, especially during the child rearing ages.
A recent report from the United Nations shows that women do 2.6 times more unpaid and domestic work than men do. That is in addition to their paid work! Domestic work in the form of raising children, looking after the elderly or sick family members is generally seen as the responsibility of women. Shahra Razavi, chief of research and data section at UN Women has called for reforms to include "unpaid domestic work: of women in the Gross Domestic Product (GDP) calculations so that the economic value of cooking food, collecting firewood and providing care for the members of the family is not eliminated from the calculations.
The World Bank's 2018 report mentioned earlier illustrates the need for practical reforms to ensure continuous participation of women in the workforce. This is essential because in absolute terms, we are looking at more than 2.7 billion women who are restricted in some way from having the same employment choices and opportunities as their male counterparts. Women have had successes in education and politics, however participation in the workforce remains lower than men. Reforms to encourage female formal labour participation will enable economic independence, self-reliance, retirement planning and provide a cushion from economic shocks for the household as a whole.
---
Maliha Rahanaz is lecturer of Economics at the Department of Social Sciences at BRAC University.
---
Follow

The Daily Star Opinion

on Facebook for the latest opinions, commentaries and analyses by experts and professionals.
To contribute your article or letter to The Daily Star Opinion, see our

guidelines for submission

.
---