Nuclear Power: Challenging Rosatom's claims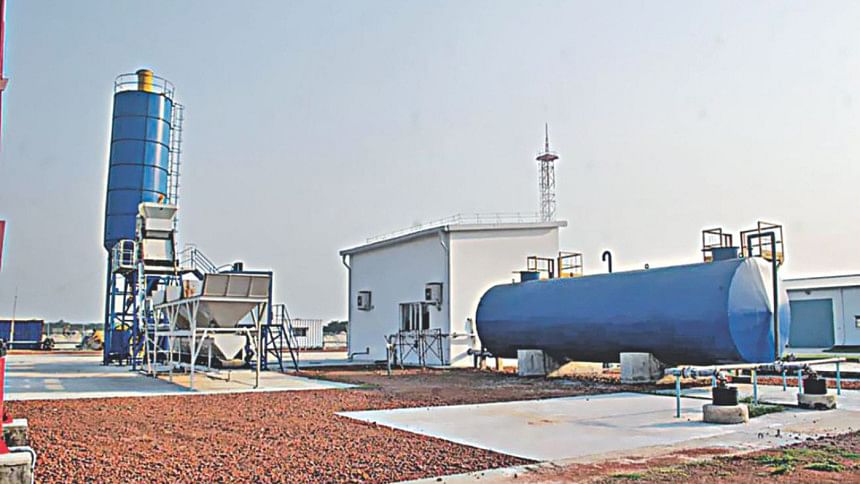 On December 25, 2017, an opinion piece was published in The Daily Star by Andrey Shevlyakov titled "Changing perceptions on nuclear energy." Given the author's institutional position as the acting CEO of Rosatom South Asia and their business interest, it is not surprising that he is engaged in an effort to change the public perception of nuclear power. After the 2011 Fukushima Daiichi nuclear disaster and global trend to backtrack from nuclear power projects, any company with huge investment in this industry is bound to engage in such a campaign. We appreciate the author's effort to publicly engage in discussion on the Rooppur Nuclear Power Plant; however, we write this response to his article to record our dissent to Rosatom's misinformation campaign. What Shevlyakov has written does not reflect the real scenario of the nuclear industry today, rather it was a clever attempt to justify a dangerously destructive project.
Shevlyakov talked about what all they had done to ensure public participation because, as he suggests, "public acceptance affects both the implementation of individual nuclear energy projects and our industry as a whole." Sadly, in the implementation of Rooppur project, we have not seen any public consultation. Even before starting the construction of this 2,400 MW capacity plant, a plan has been formulated to install 4,800 MW capacity by 2041. It was necessary to go for a public mandate and an open discussion within various groups in the society. It seems Shevlyakov's remark on public acceptance is rather rhetorical. In reality, they are imposing their pre-conceived idea of nuclear power on us.
Shevlyakov claimed "public acceptance is promotion of direct dialogue" and that they have done so through arranging—might we say sponsoring—trips for Bangladeshi youth to Russia or journalists' visit to Ishwardi. A trip to Russia may be a long-cherished dream for many, and Rosatom has every right to enjoy appreciation from individuals who received their support to realise that dream. However, it is not clear how such trips for a small group of individuals can improve larger public perception on nuclear power. Do they have any statistics about what percentage of people in Bangladesh actually knows about this project? Other than advertisement and propaganda, has there been any activity to count the common people's voice on this vital project? Why hasn't the Environmental Impact Assessment (EIA) report been made public? Without a proper information flow, how are they changing perception on nuclear energy? These overseas trips appear to be an attempt at sidestepping open and public dialogues and justifying such a complex project. The author has spent a good chunk of his column space on these trips, which is rather unconvincing.    
Shevlyakov mentioned that Rosatom gives the highest priority to nuclear safety and will comply with all the necessary safety and security standards prescribed by the International Atomic Energy Agency. According to IAEA, there are two zones surrounding any nuclear reactor—the first of which is the Precautionary Action Zone, which has a 5km radius area of any nuclear reactor and it is recommended to have evacuation facility and preparation for any emergency situation to evacuate the area within 15 minutes' notice. And, the second zone is Urgent Protective Action Planning Zone, which covers a 30km radius area and is recommended to have the facility to evacuate the area within one hour in any emergency situation. The people of Pabna, Bheramara, Lalpur, Kushtia, Ishwardi are all living within the 30km area of the proposed Rooppur nuclear power reactor. Have they been informed by the government about the possibility of an emergency situation? Is there any plan to comply with the international safety and security standards and build infrastructure to evacuate thousands of people within hours? In a densely populated region, would it be possible to build such capacity and maintain the mechanism effectively? From our own independent investigation, we did not find the people to be aware and ready to leave their ancestral land in just 15 minutes.
Shevlyakov's piece is implicitly built on the assumption that the dissenting voice that exists in Bangladesh about nuclear energy is based on fear, and not scientific information. We want to assure him that our fear is historically and scientifically grounded. We can't help but recall the history of the Russian nuclear industry, which is built on denial—denial of truth. They have records of using substandard equipment, bypassing in-country expert community suggestion, and so on. The Kudankulam Nuclear Power Plant that they have recently built in India bears evidence of these allegations. In October 2017, a French public authority of nuclear safety and security identified a cloud of radioactive isotope ruthenium-106 in European territory which originated from a Russian nuclear facility. It is not surprising that Russia's nuclear agency has refused to accept any responsibility in this regard (The Guardian, November 21, 2017). Therefore, our opposition to Rooppur power plant is not based on unfounded fear but on the past records of Rosatom and the nuclear industry at large; we are expressing our concern about our future as Bangladeshi citizens.  
Shevlyakov proudly announces that 3rd generation plus technology will be used by Russia at Rooppur. We all know that it is nothing but an advertising tool of the nuclear industry. Improvement of technology is a continuous process and it keeps on adding new features every day. The third-generation technology might be the latest one in their basket but surely not the last one. Fukushima, when it happened, had the most advanced technology at its disposal, yet it could not avert the disaster. Besides, averting a disaster is not the only risk involved here. Therefore, the third-generation plus technology cannot be the right answer to our concerns. They are taking cues from previous disasters to build new technology at the expense of immense loss of lives and ecology. Therefore, advanced technology could be their selling point but it does not answer our concerns.
---
Mowdud Rahman is Engineer and Energy Technology Researcher, Indian Institute of Technology Bombay (IIT Bombay) and Debasish Sarker is Engineer and PhD Researcher on Nuclear Safety, Helmholtz-Zentrum Dresden-Rossendorf, Germany.
---
Follow

The Daily Star Opinion

on Facebook for the latest opinions, commentaries and analyses by experts and professionals.
To contribute your article or letter to The Daily Star Opinion, see our

guidelines for submission

.
---