Opinion: Clickbait gone wrong [as it often does]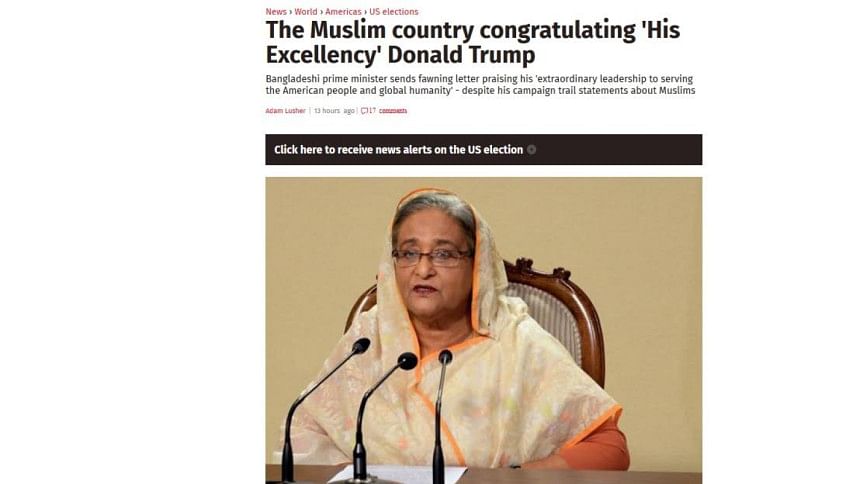 British online newspaper, The Independent, published an article titled "The Muslim country congratulating 'His Excellency' Donald Trump" on November 10, 2016. The said article refers to the letter from the Bangladeshi Prime Minister Sheikh Hasina to the US President-elect Donald Trump; the tone of the write-up is quite derisive.
This is a prime example of clickbait gone wrong. The main purpose was – in all likelihood – to come up with a sensational title that draws in readers who don't know any better [which sadly is often the case on the internet]. 
The head of a government congratulating a head of a government-elect is a norm; it's called "diplomatic courtesy" – something that is maintained regardless of one's personal or political ideology.
What would have been acceptable according to The Independent? What was the Prime Minister supposed to do? Cut off diplomatic ties with the US? The US is one of Bangladesh's most important trading partners; the PM is just looking after the interest of her country and the nation.
FYI the Saudi King has also congratulated Trump, wishing "your excellency success in your mission to achieve security and stability in the Middle East and worldwide."
Clearly, The Independent missed out on that.
The writer is Editor of SHOUT.