The ethnic face of Covid-19 in UK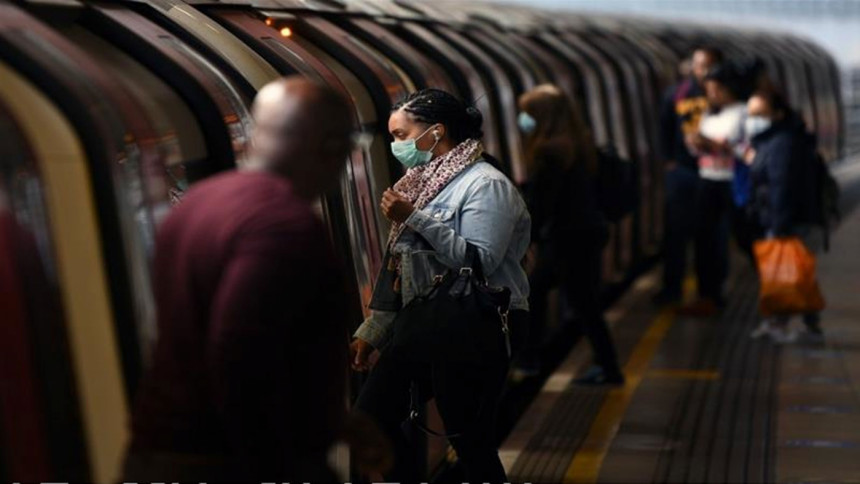 So  far, the focus of the Covid-19, commonly known as coronavirus, in every country has rightly been on health issues— expanding testing, tracing the infected, how to deal with infection, and combatting deaths. Issues of disaggregated profiling of its various aspects including the diverse socio-economic impacts were put on the back burner. But as time progresses, those issues are emerging as important concerns, as they have serious implications for future strategies to address the coronavirus. In that context, the United Kingdom has brought a report on the ethnic issues as they related to the virus. Published by Public Health England, the report looks at the disaggregated dimensions, including ethnic aspects of the pandemic, in the United Kingdom. 
Let us revisit some of the non-ethnic dimensions first. For example, in Britain, people aged 80-years or more are 70 times more likely to die from corona than those under 40. Or, working-age men diagnosed with Covid-19 are twice as likely to die as women. The risk of dying with coronavirus is higher among those living in more deprived parts of the country. People in certain occupations—security guards, taxi or bus drivers, and construction workers and social care staff—are at higher risk.
If the ethnicity lens is used, there is direct evidence, and there is indirect evidence. The indirect evidence is by association. As security guards, taxi or bus drivers, and construction workers and social care staff—are at higher risk, so are BAME people. This is because these are the occupations that a significant number of Asians, black and Caribbean are engaged in.
In terms of direct evidence, so far 200 healthcare workers (e.g. doctors, nurses, paramedics, etc.) have lost their lives to the coronavirus. Among them, more than 6 out of 10 were from Black, Asian, Minorities and Ethnic (BAME) background. Asian workers account for 34 percent of the death toll and the Black staff 24 percent of deaths.
For the general population, for ethnicity, coronavirus death rates were highest among BAME when compared to white British ethnicity. People from Bangladesh are twice more likely to die from coronavirus compared to white British ethnicity. Chinese, Indian, Pakistani, other Asian Caribbean and other black ethnicity had between a 10 percent and 50 percent higher risk of death when compared to white British ethnicity. Thus, in United Kingdom, the Bangladeshis have the highest risk of being infected with coronavirus.
Question may be asked as to why the Bangladeshis are more vulnerable. The reasons are related to lifestyle and culture, economic issues and health concerns, among other things. Bangladeshis in the United Kingdom live as extended families under one roof. In many cases, families live in cramped rooms of houses provided by the Councils. The living conditions of these houses including their sanitation facilities are not good. So the implications are varied: i) the issue of social distancing is neither possible, nor practised; ii) even when someone is infected, isolation becomes difficult.
The culture is also one of more togetherness, rather than isolation. Social distancing and isolation are not valued. There are issues of personal hygiene. Furthermore, disregard of science is also part of the Bangladeshi culture. All these make Bangladeshis highly vulnerable.
In economic terms, Bangladeshis are also engaged in work where working from home is not an option. They mostly work in shops, run corner groceries, work as security guards and bus drivers. Therefore, for jobs and economic reasons, they have to go out of their homes almost on a daily basis. As a result, they are more prone to coronavirus infection.
A large number of Bangladeshi men have health conditions, which are reflective of their lifestyles. They smoke a lot, consume betel leaves, do not exercise and eat oily and fatty food including red meats. As a result, they become victims to hypertension and heart problems, diabetes, asthma and other respiratory problems. Under such conditions, if they are infected by the coronavirus, it becomes fatal.
It is also important to indicate that the government is also not sensitive to the needs of ethnic minorities, including Bangladeshis. Provisioning of quality public social services, particularly hospitals and other health services, is still an issue in the localities where ethnic minorities live. Efforts to sensitise and to raise awareness among ethnic minorities are also questionable. The lack of quality public services provided by the state to ethnic minorities is also a reason for higher infection among Bangladeshi people.
The results of the report mentioned above is rather preliminary. Yet, they provide a basis for three things: first, initiating a discussion by the Bangladesh High commission in London vis-à-vis the UK government on the needs of the Bangladeshi community in the country; second, starting a community debate on all these issues and starting a social movement; and lastly, more work and detailed analysis are needed on all these issues. Again, the Bangladesh High Commission in London can initiate such work by reaching out to Bangladeshi researchers and experts working in the United Kingdom. The report is an opportunity to extend the frontiers on all the relevant issues mentioned in this article.
Selim Jahan is former Director, Human Development Report Office, UNDP, New York, USA.