Let's protect our tourist destinations before it's too late!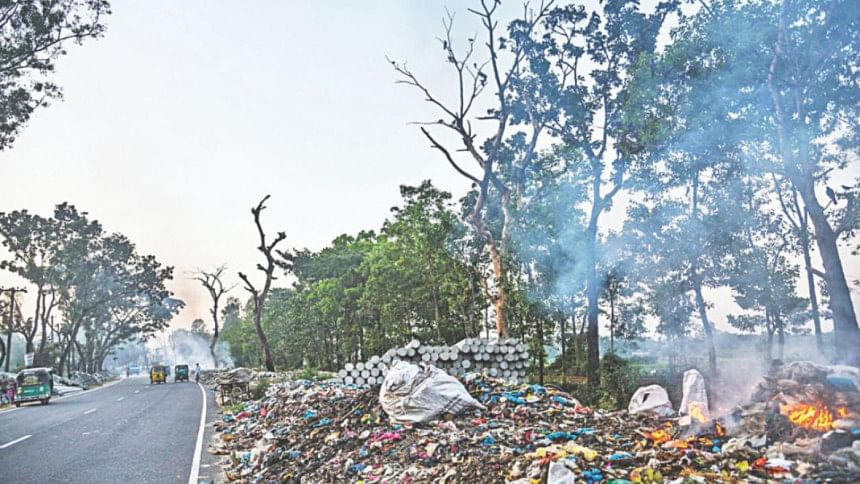 The news on the possibility of the Sunderbans getting into the list of endangered heritage sites really struck me. As if bringing the Royal Bengal on the brink of extinction wasn't enough, today the largest mangrove forest in the world is under threat. It is out of deep concern that I ask myself, "what have we done to our motherland?" We have not only misused our resources all these years but are now attempting to erase landmarks from the world map. The only few tourist destinations that we have are falling prey to our greed. Our selfish minds are blind to the damage we have caused to our country.
The World Bank thinks Bangladesh is the least "touristy" destination in the world. It is not their fault since tourism is still an unexplored sector in the country. This makes travelling around Bangladesh still cheap since we are yet to get an annual visitor trend. What we fail to realise is that tourism can contribute a lot in the development of any country. Those who have understood it, for example our neighbours, have made full utilisation of whatever they have. Tourists from all over the world visit these places to learn about the culture, food and make memories. The host country has everything to offer to them, even a souvenir that they can take back. However in our country, we lack the very basic etiquette of keeping these spots clean.
The "Beautiful Bangladesh" ad campaign by the Bangladesh Parjatan Corporation might have attracted a few, but coming here gave them a rather different picture. Littering, urinating, writing on the walls of ancient monuments and palaces, spitting, etc., are commonplace at our tourist spots. Let's take Cox's Bazar beach as an example. Thinking of it reminds me of heaps of trash lying here and there, plastic bags on the water and overcrowding. But this is not what a beach is supposed to give an impression of. Consider a Mughal Empire ruin in Dhaka, the Lalbagh Fort. On the walls of the entrance, people leave romantic messages, mostly with initials of their names, like "M+S", "Call me 01xxxxx". The front-yard of Ahsan Manzil is always filled with peanut shells and paper bags. The condition of the Zamindar's palaces are better not be told because it is heartbreaking.
Being a frequent traveller, I have been to many tourist spots around Bangladesh. Cheap travels mean more locals flocking to these places. While in Sajek Valley, I found trash on the beautiful road built by the Army. People go on the hilltop and leave chips packets and cigarette butts. I have seen Lalakhal, Sylhet being polluted with plastic bottles and engine fuel. Trekkers leave their clothes on the Risang Waterfalls in Khagrachhari. Go to Hatirjheel, you can smell the stench of the water from far away. Forget the foreigners, all of these are done by us. When we travel in our own country, we somehow feel we are entitled to use the place anyway we want! What image of the country are we going to present in front of foreign travellers who wish to ever visit us? We have reached rock bottom in offering them anything presentable.
It is time we said, enough is enough. I say, impose a strict rule so that those who abuse tourist destinations limit their deeds to their own homes. Not getting any prohibition over the years has made us habituated to wrongdoings. Littering is wrong as it is, but grave if done in landmark places. Article 21 of our Constitution confers the duty upon every citizen to maintain discipline and to protect public property. Hence, throwing your trash here and there may be considered a violation of the Constitution itself. But it is unfortunate that none of us work to uphold the sanctity of it.
A specific law, namely a "Tourist Destination Protection Act" is the demand of time. A law like this would create liability, strict fine and imprisonment of long terms. The Tourism Developers Association of Bangladesh and the Bangladesh Parjatan Corporation must work hand in hand with the government to develop such a law. World Tourism Day will come and go, but the work of protecting our assets is an everyday responsibility. If we don't act now, that day is not far away when the only landmark that will represent Bangladesh is a trash mountain.
Aiman R Khan is an advocate at Dhaka Judge Court.