Korea-Bangladesh ties in the face of Covid-19 and LDC graduation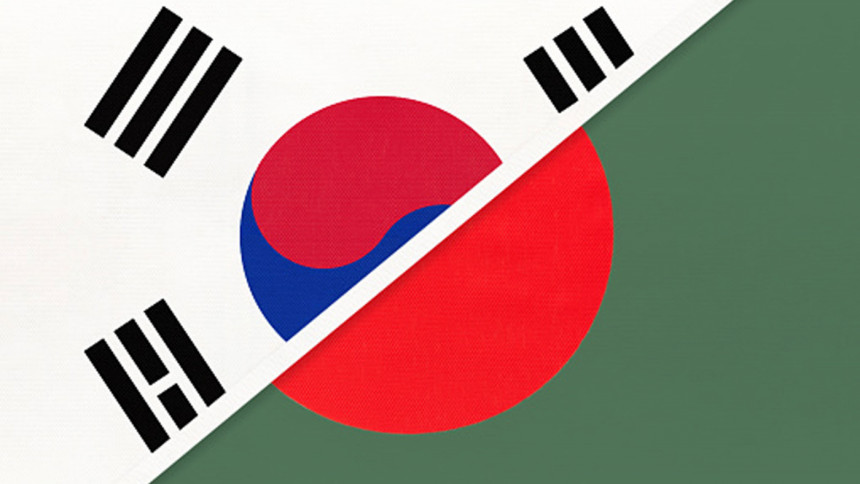 Every year on the 3rd of October, the Republic of Korea celebrates its National Foundation Day, Gaecheonjeol, which marks the founding of the oldest dynasty in Korean history. It is a great pleasure to celebrate this important day and honour the legacy of our forefathers with the people of Bangladesh and Korean expatriates living in Bangladesh. The Korean Embassy used to host an annual reception to celebrate this day, inviting friends and partners in Bangladesh as well as the diplomatic community. Unfortunately, due to the unprecedented situation created by the Covid-19 pandemic, we will celebrate it virtually this year on a special website (www.bd-korea.com), which will open at 10 am on October 3. I invite you all to visit the site, join our celebration and enjoy the various interesting contents.
This year, the occasion is all the more meaningful as it coincides with the 100th anniversary of the birth of Bangabandhu Sheikh Mujibur Rahman. His devotion to Bangladesh's independence and well-being of his people continues to inspire people all around the world. The hearts of the Korean people are with fellow Bangladeshis as Bangladesh celebrates the Mujib year.
Although Covid-19 has adversely impacted each and every corner of our lives, Korea remains committed to strengthening its friendly ties with Bangladesh. From the outset of the pandemic, the two governments have communicated closely with respect to their domestic situations, immigration and aviation policies, and possible measures to jointly tackle the crisis.
To help Bangladesh curb the spread of the virus and overcome the subsequent economic challenges, the Korean government together with KOICA, Korea's aid agency, have provided or committed to render a total of US 1.2 million worth of test kits, masks, PPEs, emergency food, and walk-through test booths. Also, Korea's finance ministry and Korea Eximbank are jointly reviewing a proposal for providing concessional loan to support the economic stimulus package rolled out by the government of Bangladesh. Furthermore, Korea has actively shared our experiences, best practices and technical expertise accumulated in our fight against the virus with partner countries including Bangladesh via a series of webinars.
Since the establishment of diplomatic ties in 1973, Korea and Bangladesh have strengthened cooperation in various areas such as trade, investment, development, and people-to-people exchanges. Prime Minister Sheikh Hasina's visit to Seoul in 2010 and the then Prime Minister Lee Nak-yon's visit to Dhaka in 2019 marked new milestones in the bilateral relationship.
The total volume of bilateral trade reached USD 1.7 billion last year. Korea's cumulative investment to Bangladesh, according to Bangladesh Bank, amounted to USD 1.2 billion last year, ranking 6th among other investors and even surpassing China, Japan, and most European countries. There are currently around 150 Korean companies operating in Bangladesh with nearly half of them investing in Export Processing Zones. This makes Korea the top foreign investor in EPZs.
Early on, Korean companies like Youngone have invested heavily in Bangladesh's ready-made garments (RMG) industry, which currently makes up more than 80 percent of Bangladesh's export. While Korea is proud to have contributed to the development of RMG sector in Bangladesh, it is seeking to elevate the Korea-Bangladesh relationship into a higher level, further expanding the areas of cooperation into infrastructure, energy, ICT, and electronics manufacturing. Shahjalal International Airport's third terminal, Meghnaghat 750MW power plant, and Matarbari 1200MW power plant are being constructed by Samsung, Posco, and Hyundai, and it is no secret that Korea's major electronics and automobiles companies are eyeing on Bangladesh for potential investment destination.
Korea is also one of Bangladesh's key development partners, having contributed so far a total of USD 160 million in grants through KOICA and USD 1.24 billion in EDCF concessional loan in various sectors including public administration, vocational training and education, transportation, communication, water management and health. In an effort to empower Bangladesh's health capacity, for example, Korea fully funded the establishment of National Institute of Advanced Nursing Education and Research and is supporting the ongoing construction of Bangabandhu Sheikh Mujib Medical University. In coordination with a Korean hospital, KOICA has also been implementing the "Eye Health Promotion and Prevention of Blindness" project in Savar.
Bangladeshi expatriates in Korea are another important pillar of our partnership. Among the 18,000 Bangladeshi nationals residing in Korea, about half of them are semi-skilled workers dispatched under the Employment Permit System (EPS) and nearly 1,300 are students enrolled in undergraduate and graduate programmes. The number of visitors from Bangladesh to Korea grew steadily in recent years reaching 18,478 in 2019, which is a whopping 36 percent increase compared to three years before. If regular direct passenger flights between Seoul and Dhaka were introduced, we would see an even larger increase in the volume of people-to-people exchanges.
It is worth noting the great contributions made by Bangladeshi workers to the Korean economy, especially in the manufacturing sector where skilled workers are much in need. At the same time, Bangladeshi workers in Korea have been sending home a significant amount of wages, with Korea ranking 12th in terms of the origin of remittances by Bangladeshi expatriate workers. While the dispatch of new workers to Korea has been temporarily affected by the pandemic, it will regain momentum as soon as the situation improves in the near future.
Despite the severe repercussions of Covid-19, Bangladesh's economy fared relatively well with a record inflow of remittances and export steadily picking up the pace. With the Asian Development Bank forecasting 6.8 percent GDP growth in FY 2020-21, Bangladesh remains well positioned to graduate from the LDC status in 2024 and reach its goal of becoming a developed country by 2041. Being a strong and reliable partner, Korea will continue to support Bangladesh on its journey to accomplish the well-being and prosperity for its people. Joy Bangla.
Lee Jang-keun is the Ambassador of the Republic of Korea to Bangladesh.