Covid-19 and the challenges to children with special needs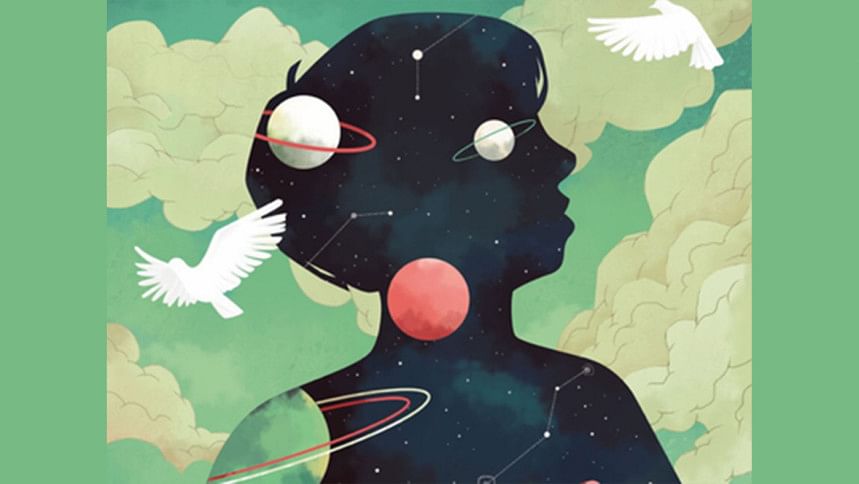 Autism Spectrum Disorder (ASD) is a neurobiological disorder characterised by impairments in social communication and interaction as well as restricted and repetitive patterns of behaviour which is increasingly recognised throughout the world and Bangladesh is not an exception. Services to the affected and their families are at preliminary level in most of the developing countries, while health, education and social services related to autism have achieved remarkable heights in the developed nations. In this context, children with special needs in Bangladesh are primarily cared for at home rather than in institutions. In general, ASD impacts the well-being of the entire family.  
At present, the uncertainty and sudden changes caused by Covid-19 are difficult for all families, but particularly for some families and individuals experiencing anxiety and autism. Children on the autistic spectrum are generally susceptible to high anxiety daily, and of course, for those children who manage the anxiety with a daily routine, being out of school and at home more will change that.
The management of autism spectrum disorder often relies on routine and regularity; however the coronavirus (Covid-19) pandemic has massively impacted many families' ability to provide this structure. Lifestyle changes including social distancing, remote learning, and self-quarantine, can certainly be challenging to any parent. For parents of children with special needs, specifically ASD, a disruption in a well-established day-to-day schedule can lead to fears of meltdowns and steps backward. Therefore, individuals with autism and their families may need additional support that will be useful for making decisions during times of stress and uncertainty.
Every child is unique, but children with autism tend to love structure and they generally thrive when their days stay close to the same as the day before, so a lot of kids are going to be thrown for a loop during this time. Most families that have a member with ASD have been directly impacted by the coronavirus pandemic. Coping with the anxiety and uncertainty that we are feeling during this time is something all parents will need to address with their children. For many children with ASD and their families, the transition from a structured daily schedule in home, school, or community programmes to extended unstructured time at home is challenging. Visual aids and social narratives can be a helpful way to create structure, provide guidance, and encourage independence while your child is at home. They used to help individuals predict or understand upcoming events.
During this situation, a family with a special child would prevent the child attending his/her daily routines outside the home environment including attending special education classes, participating in recreational activities and enjoying their favourite entertainment. Disruptions in the daily schedule can be difficult for children with autism, so creating structure at home can make a huge difference. As much as possible, follow previously established routines related to bed times, meals, breaks, etc., at the same time each day. A visual schedule will help your child understand the new structure of their daily routine at home. It is appropriate to include limited screen-time within the daily schedule, but be sure to provide transition warnings and visual countdowns when transitioning away from highly preferred activities. A lot of kids are now participating in at-home education, so making your home resemble the environment a child with autism is used to can help them feel more comfortable.
During the day, it will be important to handle play activities, listening to music or watching movies for a limited time could be considered as okay for these children. Ideally, individuals with autism have some coping and calming strategies in their repertoire of skills to access with support during their most anxious times. These may include rocking in a rocking chair, listening to music with headphones, deep breathing, watching a preferred video clip, brief periods of vigorous exercise, or accessing a favourite activity or material. If coping or calming strategies are not yet part of the routine, caregivers can prioritise the teaching of these skills during this time of uncertainty. For example, LEGO-based play is an increasingly popular social skills programme for children and young people with autism. In addition, use tried and true ways that have worked for you previously for reinforcing your child's good behaviour and for following the rules. Fun activities, video games, snacks, late bedtime, etc. can all be potential rewards. Make a bucket of rewards that your child can pick from. The element of surprise will add to the process and decrease the likelihood of boredom from using the same positive reward over and over. Catch your children being good. Praise them aloud. A little praise can go a long way.
Parents of a special child should always attend to the needs of the child irrespective of the outside normalcy or abnormality. Children with autism often have difficulties expressing their emotions including fear, frustration and anxiety. Difficulties in expressive communication may be compounded by expressive communication delays, limited verbal and nonverbal skills and social communication deficits. They may communicate heightened emotions through changes in behaviour including increased repetitive behaviours, tantrums and behavioural outbursts, difficulty following directions and a lower frustration tolerance. If significant behavioural changes occur, additional support from a behavioural therapist, mental health or medical provider may be needed. Talking with the healthcare provider can guide decisions about how to access needed equipment, supplies, medications, etc., and whether it is best to visit a healthcare facility or stay at home.
Moreover, parents of special children are really worried about the direct impact of this pandemic on the family. Children with autism are generally prone to viral infections due to weak immunity and a child with autism may not tolerate a mask, isolation in a new environment, or an unfamiliar health staff. They would not communicate their bodily symptoms, physical needs and emotional requirements. Admitting these children to an inward facility in the absence of a parent is virtually impossible. It is neither practical nor possible to ask the special needs child to self-isolate or stay alone. Thus it is very important to keep the children safe during Covid-19 situation all over the world. Every parent should carefully ensure their children's safety and help them grow good body immunity by eating healthy food and supplements after consulting with medical experts.
This pandemic has considerable impact on all family members, it is important for parents to care for themselves, both physically and emotionally, and set realistic expectations as they assume new roles in the family (for example, working from home parent, teacher, therapists, sports coach, etc.). Moreover, social distancing is better understood as physical distancing; maintaining social connections is of high importance. Many parents are expressing feelings of stress, guilt, shame, and worry, among other negative emotions at this time. Simultaneously, you may also be experiencing joy, humour, love, and deep connection to your loved ones. Please remember and don't forgot about your self-care in whatever form that takes—meditation, connecting with other parents who understand the situation, watching a favourite show, enjoying a snack alone, exercise, or taking an extra-long shower.
The spread of the novel coronavirus has resulted in unprecedented changes to the daily lives of children and families and these changes may be particularly challenging for individuals with ASD, who tend to benefit from structure and routines.During this crisis, caregivers and health care providers should take this into account when designing strategies to understand and help children with autism.
Maleka Pervin is Associate Professor, Department of Psychology, University of Dhaka, Bangladesh.
Email: [email protected]