Intellectual Property Rights: Bangladesh has a long way to go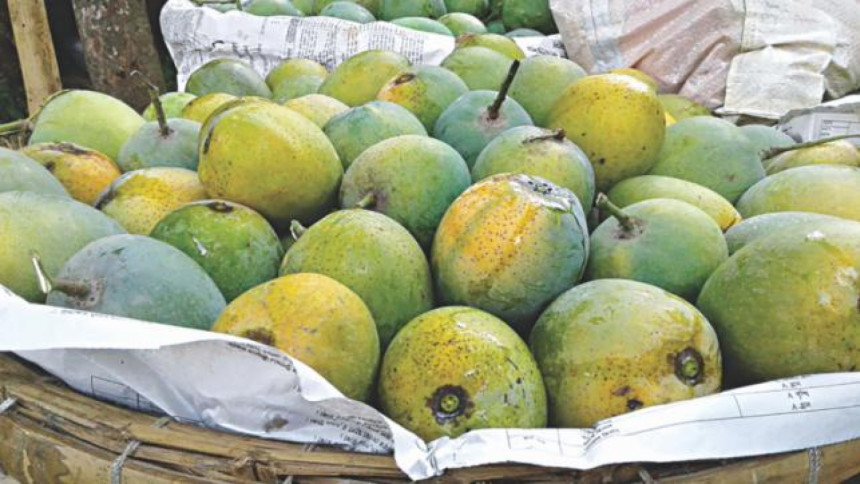 Intellectual property is a category of property that includes intangible creations of human intellect. It primarily encompasses copyrights, patents and trademarks. And intellectual property rights refer to the exclusive rights given to people over the creations of their mind for a certain period of time. The owners of this right enjoy monopoly profit over the production of that particular product. This works as an economic incentive for their creation.
By now, Bangladesh has received the certification for khirsapati (a certain type of mango) as her third geographical indicator (GI) product. Intellectual property rights have important implications for Bangladesh. We can identify the impacts of these rights from two points of view: economic and non-economic. Economic impacts include potential advantages which have long-term impacts on economic wellbeing. Intellectual property rights are essential for maintaining sustainable economic growth. As one of the fastest growing countries in the world, Bangladesh should be looking to grow smoothly with a GDP above seven percent. Intellectual property rights can ensure this by promoting export diversification, foreign direct investment, etc. It is because these rights enhance the possibility of higher investment both in invention and production.
The other aspect of intellectual property rights is non-economic which is no less important than the economic impact. Bangladesh can achieve a distinct identity in the world market through intellectual property rights. Geographical Indication (GI) can bring our nationally and culturally enriched products to the world market. Already, jamdani, hilsa and khirsapati mango have received GI status.
Besides, intellectual property rights can create additional value for our products globally. As a result, we can also get premium prices for these products. Intellectual property rights can help produce quality product, lead to financial gains as well as promote our country's brand. To achieve the goal of becoming a middle-income country by 2021, intellectual property rights can be of great importance.
Now to move from the achievements to the shortcomings, let's take a look at the present scenario of Bangladesh compared to the three neighbouring South Asian countries. In terms of patents and trademark applications by origin, Bangladesh lags far behind India, Pakistan and Sri Lanka though Bangladesh is ahead of all these countries when it comes to industrial designs by origin. This was revealed in the report of Global Innovation Index 2018 where the scores vary from 0 to 100 and are scaled by PPP$ GDP (billions). This indicates a poor state of utilising the gains from intellectual properties in Bangladesh.
The overall ranking of Bangladesh in this index was 116 out of 126 countries and the score was 23.06 within the range of 0 to 100. India, Pakistan, Sri Lanka and Nepal rank 57, 109, 88 and 108 respectively. All this data reflects poorly on Bangladesh in terms of protection of intellectual property rights.
On the other hand, protection of intellectual property rights is a major contentious issue for various kinds of products including life-saving drugs, technological innovations, etc. Considering this aspect, the World Trade Organization (WTO) has provided exemption for the LDCs to implement provisions of the Trade-Related Aspects of Intellectual Property Rights (TRIPS) agreement related to pharmaceutical products until 2033. The TRIPS agreement requires strong protection for intellectual property rights among the WTO members. LDCs are provided with an extended transition period to protect intellectual property under TRIPS. Bangladesh as an LDC is getting this extended opportunity of exemption. After the grace period of three years following LDC graduation by 2024, this opportunity will not be applicable for Bangladesh. As a result, Bangladesh would have to compete with advanced and developed economies for both domestic and foreign markets. Therefore, unless necessary steps are taken by the government immediately, Bangladesh's market share is fated to shrink.
---
Nadeera Sultana is a research associate at South Asian Network on Economic Modeling (SANEM).
---
Follow The Daily Star Opinion on Facebook for the latest opinions, commentaries and analyses by experts and professionals.
To contribute your article or letter to The Daily Star Opinion, see our guidelines for submission.
---