Austerity in budget spending a welcome move
Efficient implementation of govt directives needed to reduce pressure on our economy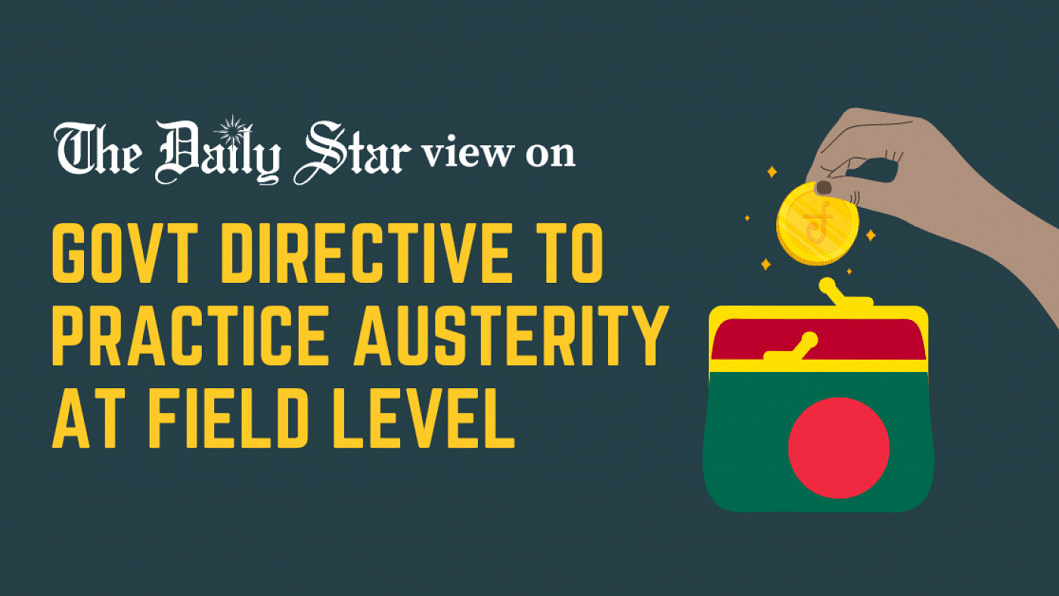 We appreciate the government directives, given to the field-level administration, to practise austerity in spending from the budgetary allocations. Reportedly, the public administration ministry issued the directives to all upazila and district administrations as the country's economy is under growing pressure from rising inflation, strained foreign currency reserves, and global price hike of different commodities.
The directives include stopping the spending spree by field-level administration at the end of the fiscal year, consulting with the public administration ministry if there is any confusion regarding budget allocation, cancelling honorarium for attending meetings of different project related committees, paying electricity bills timely and explaining to the ministry in case of outstanding bills, stopping spending additional money which surpasses the amount allocated in the national budget for 2022-23, etc. The instructions, if properly implemented, will definitely reduce the pressure on our economy, as at least 1,700 crores can be saved from these austerity measures.
Most importantly, these directives send a very important and urgent message that local governments and public officials need to play their part in bringing stability back to the economy instead of partaking in their usual ill-conceived and often unnecessary spending sprees. Usually, a large sum of the budgetary allocations remains unutilised by different ministries at the end of a fiscal year. In a desperate attempt to meet their targets, many local administrations try to spend as much of their funds as they can in the last quarter of a fiscal year, often leading to wastage and inefficient use of public money. Meanwhile, suspending implementation of low-priority projects is the need of the hour since a lot of our foreign currency is spent on importing different raw materials, particularly for development projects.
The directive that did not make it to the official notification – but one that needs to be highlighted equally urgently – is for officials and local administration to put a check on corruption. We know all too well how much of public money is hemorrhaged through corruption, particularly during any big government project. According to the Transparency International Bangladesh (TIB), at least at least 5 percent of the GDP is lost due to corruption each year, if we consider large public procurement along with corruption in health, education, police and judiciary. At a time when the whole world has been practising austerity to check the impacts of rising inflation, can we expect our government officials to not take their usual unfair cut from public money and add to people's suffering?
We hope our public officials respond to the call for austerity with sincerity and that the government monitors that the directives do not fall by the wayside. We all must go above and beyond to address the critical situation we find ourselves in.