2020 in Retrospect: Reinventing the university in a post-pandemic world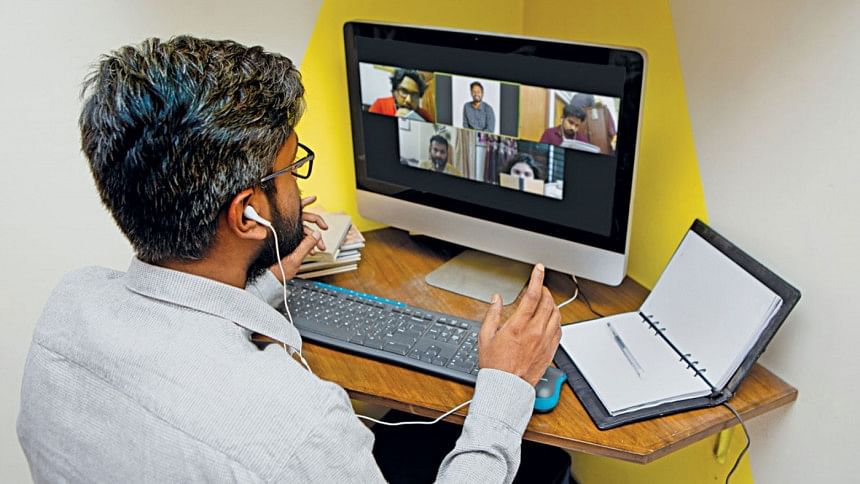 Why does the year 2020 still linger around? The Covid-19 pandemic has brought our civilisation to its knees this year. We're already tired, scared, and hopeless. We are perhaps living through one of the most turbulent phases of human history, where all we want is to dodge death while dreading seeing our loved ones die. As the new year beckons us, uncertainty looms large in the horizon. Vaccines have emerged, as did a new strain of the virus. In the meantime, the Merriam-Webster dictionary declared "pandemic" as the word of the year 2020. Thus an essentially medical term gains popular and intellectual grounds. I pretend to be an intellectual sometimes. Never could I figure out the intellectual import of such a terrible word, though. I see a new world ahead where we have to rejigger most of our institutions, including universities. What would that university look like?
Such a university would no longer be defined by an online vs on-site binary. A functional university is a flexible one employing various forms and norms of teaching and learning. The pandemic has stretched the scope of teaching and learning at a traditional university otherwise restricted by time and space. Students no longer have to come to universities, which can reach out to them at their convenience. Sceptics would scoff at such a proposition of teaching—it's pandering, they might say. Way before the pandemic, however, online degree programmes were well and alive. Now that reputed universities worldwide have entered the online space, as it's the only option available during the pandemic, it might emerge as a game changer. It's doubtless problematic. Who can prove that in-person instruction is perfect? Benedict Carey, in his article "What We're Learning About Online Learning" in The New York Times, claims that research comparing in-person to online learning comes from so many disciplines where courses, teachers, students, and class composition vary so much that there's no compelling evidence as of now to conclude that online instruction is inherently inferior to on-site instruction. However, as promising as online instruction appears to be, it was not an informed option. It was a mid-semester emergency. So, it suffers from a shock factor.
Some stakeholders are so shocked by online schooling that they abjure it altogether. Emily Gould, for example, in her essay "Remote Learning Is a Bad Joke" in The Chronicle of Higher Education, claims "it's no one's favourite way to teach or learn." While I don't want to generalise her personal experience with online teaching and learning, she doesn't sound like a renegade to me. Until the pandemic hit, teaching has never been a sedentary profession for me. I never sit while teaching. I jokingly tell my students, "Form a ring around me; I want to be the ringleader." I roam around the class as we participate in dialogues—punctuated by other activities—on topics assigned. This creates an ecology of inclusion and engagement by disrupting the power dynamics implicit in teacher-student hierarchy as reflected in a typical classroom sitting arrangement. Now though, during class, I sit and talk. Sitting is exhausting and talking (a euphemism for lecturing!) is not teaching. My talk is occasionally disrupted by technological glitches, Internet failure, and power outage. Add to that some nonchalant students in their pajamas who can never resist the temptation of going off screen while the class is in session. Besides, sceptics squawk that online instruction fails to provide students with hands-on training. There is, then, an element of compromise there. That sets the Klaxon horn for some professionals against online instruction.
One is Professor Brian Rosenberg, president emeritus at Macalester College, USA, who is currently a President in Residence at the Harvard Graduate School of Education. In his essay in The Chronicle of Higher Education titled "How Should College Prepare for a Post-Pandemic World", he urges colleges and universities to anticipate and plan for change following the pandemic. Drawing on his personal engagement, however, he seems completely disillusioned with online instruction as he claims that it is serviceable but exhausting and unsatisfying. He continues, "if one were to invent a crisis uniquely and diabolically designed to undermine the foundations of traditional colleges and universities, it might look very much like the current global pandemic." As colleges and universities around the globe are now faced with an unprecedented existential threat, Rosenberg doesn't sound like a prophet of doom. To some, he might sound like a visionary, for his grouses are grounded in reality. Nonetheless, the universe of online instruction is not a monolith. It's a kaleidoscope of realities wedged between the chaos of the past and possibilities in the horizon. As such, some professionals find Rosenberg's perspectives on online instruction insipid.
Erika Christakis, for example, in her essay "School Wasn't So Great Before Covid, Either" in The Chronicle of Higher Education, claims that "many of the problems of remote schooling are merely exacerbations of problems with in-person schooling." Schools were far from perfect before the pandemic, for they already became the warehouses perpetuating the same drills and skills for ages without exploring the possibilities that science and technology afforded. Musty classrooms with an unhealthy teacher-student ratio, lecturing as the default mode of teaching, excessive high-stakes tests, and reliance on rote learning divorced from content knowledge and critical thinking warranted modifications in in-person schooling. As the pandemic suddenly forced schooling online, most of these problems spilled over into online instruction along with the problems implicit in the medium itself. It compounded the crisis further. Learning plummeted. Online schooling was rebuffed headlong. That exasperates the advocates who are convinced about its redeeming potential. The passion and rationale of those debating the pros and cons of online instruction are so persuasive that academia seems divided into two warring camps now. 
And the pandemic is potentially a Pandora's box for both camps. A complete digital transformation of higher education seems to be an unlikely proposition to the diehard patrons of in-person instruction. Education is a human-curated, and socially mediated, intellectual endeavour. It presupposes proximity. The pandemic has pathologised proximity. Humans are grounded. Regular academic rituals are disrupted. As a response to such a crisis, online instruction emerged as a stopgap approach to enrolling­ and serving students. In the meantime, the protracted isolation imposed by the pandemic has increased our yearning for in-person interactions. This prompted Professor Rosenberg to speculate that following the pandemic, the traditional in-person schooling will become even more prized. Likewise, in the Harvard Business Review, Sean Gallagher and Jason Palmer argued in their article "The Pandemic Pushed Universities Online: The Change Was Long Overdue" that remote learning is dressed up as online learning via Zoom that has little evolved from video conferencing from the late-1990s. It's spotty. So the paradigm of analogue, on-campus, and degree-focused learning is apparently not shifting ground anytime soon.
The advocates of online instruction will find such a projection a touch ambitious. The pandemic will leave the global economy crushed in its wake. An in-person education is already resented by students and their families for its hefty price tag. It's elitist and exorbitant. If a year ago families struggled to afford the cost of in-person education, a year later, with income lost and savings exhausted, the challenges they face drive them toward online education. It's cheap, convenient, and skills-based. The programmes that some of the reputed universities run entirely online are cost-effective. For example, the cost of a two-year in-person MBA programme in the US exceeds USD 60,000 and may cost as much as USD 100,000. An online MBA, on the contrary, at the University of Illinois costs only USD 22,000. Surprisingly, an online MA in computer science at Georgia Tech costs only USD 7,000, as Sean Gallagher and Jason Palmer tell us in their article in the Harvard Business Review. Add the cost factor to the fact that forced isolation might be followed by an extended period of voluntary separation because of the "epidemic of anxiety" that is likely to follow in the wake of the pandemic, as Professor Rosenberg cautions. When the emergency subsides—but normal life fails to return—online schooling is the option.
These are binary options. Following the pandemic when the world gradually settles down, education will probably become more inclusive and experimental. Online schooling works. In-person education worked. Pitting one form of schooling against another is reductive. Ideally, a post-pandemic university is a linear university. It will be both stubbornly pristine and doggedly digital. It will function equally effectively whether in a pandemic or in our recovered peace and "normality."
Mohammad Shamsuzzaman is an Assistant Professor, Department of English and Modern Languages, North South University, Bangladesh.
Email: [email protected]