LDC GRADUATION: What it means for Bangladesh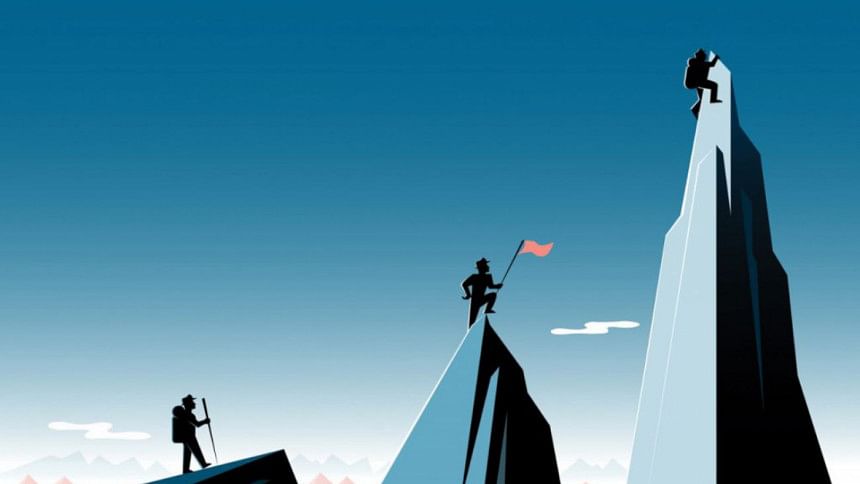 On March 16, 2018, for the second time in the history of independent Bangladesh, the country was adorned with a crown for its achievements in development. The first time was in 2015 when it upgraded itself to the World Bank's "lower middle income" category by increasing its Gross National Income. By becoming eligible for graduation from LDC, Bangladesh has taken its status to a new height. The LDC category was introduced by the United Nations in 1971 when there were 25 LDCs. In 2018, the number has increased to 47. So far, only five countries were able to graduate from the LDC group, including Botswana, Cape Verde, Maldives, Samoa and Equatorial Guinea. Bangladesh is the only country that met all three criteria for graduation including GNI per capita, Human Assets Index, and Economic Vulnerability Index.
This graduation will bring a lot of opportunities for Bangladesh and quite a few challenges as well. There will be benefits but there will be costs to pay also. Overcoming these challenges is critical for a smooth graduation process.
The new status will help in branding Bangladesh. Investors will be interested to invest in the country given its strength in certain areas such as the size of its Gross Domestic Product (GDP), exports and population compared to other LDCs. These will help Bangladesh's credit worthiness which is reflected through better credit rating. Bangladesh will have more opportunities for taking commercial loans from the international market at a competitive interest rate. Such branding will help it to mobilise resources from the global market through sovereign bond. The private sector will also have the opportunity to generate capital from the global financial market.
The other impact will be reflected through the cost of development finance and higher debt servicing liabilities due to the cessation of access to concessional finance for LDCs. Over the years, Bangladesh has transformed itself from an aid-dependent country into a trade-dependent one. However, for poverty alleviation, social sector activities and infrastructural development, the role of official development assistance cannot be undermined. As a lower-middle-income country, Bangladesh is no more eligible for low interest loans. After graduation, Bangladesh has to go for blended finance that includes loans from the development institutions and other sources with a high interest rate and shorter repayment period. However, Bangladesh should also explore more resources from institutions such as the Asian Infrastructure Investment Bank (AIIB), New Development Bank (NDB) and other commercial sources.
Bangladesh's major challenge will be to face "preference erosion" due to the LDC graduation. Bangladesh is entitled to have duty-free access to the European market under the "Everything But Arms" initiative. This is a huge opportunity for the country as more than 60 percent of its export goes to the European market. Except for the apparel exports to the USA, Bangladesh receives duty-free market access for all products in all developed countries. Even some developing countries such as India provide duty-free market access for all products, and China for more than a thousand tariff lines. Due to the graduation, Bangladesh will lose about 8 percent of its total exports because of the imposition of additional tariff on its exports by 6.7 percent without a preferential treatment. A Centre for Policy Dialogue (CPD) study reveals that the loss will be equivalent to USD 2.7 billion.
After graduation in 2024, there will be a grace period of another 3 years when Bangladesh can enjoy all LDC-specific benefits. So there are approximately 10 years for the country to prepare itself to start the new journey. Bangladesh needs to prepare for a smooth graduation by taking into account a few issues.
First, the overall capability of the economy has to be improved. This should be achieved through diversification of the economy, technological upgradation, training and skill development of human resources, and institutional strengthening. In order to attract foreign investment, the economy has to go through structural changes, achieve resource efficiency, and improve productivity. This is the age of artificial intelligence and robotics. Bangladesh has to gear up to face the challenges of the Fourth Industrial Revolution. The labour force displaced due to technological upgradation should be able to find themselves engaged in self-employment through micro, small and medium enterprises.
Second, in order to make up for the loss to be incurred by the preference erosion and end of various international support measures, Bangladesh must improve its export competitiveness and diversify both markets and products for export. Besides, Bangladesh has to play a proactive role at the regional and sub-regional initiatives, such as Bangladesh, Bhutan, India, Nepal (BBIN), Bangladesh, China, India and Myanmar (BCIM), and Bay of Bengal Initiative for Multi-Sectoral Technical and Economic Cooperation (BIMSTEC), for more meaningful partnerships. At the same time, it should remain active at the World Trade Organization to realise any potential benefit. In the post-graduation period, the country will still be eligible for Generalised System of Preferences or "GSP Plus" benefits for market access. In order to access this, countries usually have to comply with stringent conditions such as improved work conditions, higher poverty alleviation efforts, women's empowerment and reduction of carbon emission.
While celebrating Bangladesh's latest achievement, we have to recognise that we are facing a world full of challenges and crises. We have to be prepared for a world increasingly battling with conservatism, protectionism, extremism, refugee crises and confrontations. At the same time, the world has also set ambitious plans such as SDGs to be fulfilled by 2030. Bangladesh is committed to these goals. It is expected that implementation of these goals will also help its smooth graduation from the LDC group.
---
Dr Fahmida Khatun is the executive director of the Centre for Policy Dialogue (CPD).
---
Follow

The Daily Star Opinion

on Facebook for the latest opinions, commentaries and analyses by experts and professionals.
To contribute your article or letter to The Daily Star Opinion, see our

guidelines for submission

.
---