Sleeves of Identity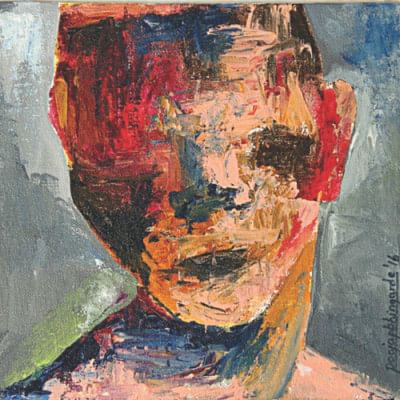 Most of us want to live forever. Peter Thiel, the billionaire co-founder of PayPal, hopes to live to be 120. Dmitry Itskov, the Russian internet billionaire, aspires to live to 10,000. Larry Ellison, co-founder of Oracle, finds the end of life "incomprehensible," while Sergey Brin, co-founder of Google, hopes to "cure" it. While in our part of the world, we have a shining example of the first emperor of China, Qin Shi Huang, who accidentally poisoned himself by consuming mercury pills, which were supposed to make him live forever. Currently, this eternal thirst for immortality is best projected in a new science fiction TV series, Altered Carbon, which promises eternity, 300 years in the future. In that TV show, human bodies can be interchanged while the spirit lives on forever. Different "sleeves" or physical bodies are thrust upon or chosen to fit the "dead" to become "undead" or resurrected to serve a purpose. That means, if unlucky, you or I could be chosen to wear the sleeve or body of Trump and risk global wrath in our next lives.
In our current reality, all of us have specific sleeves of identity that define us, though for a very limited period of time. The most noticed sleeves that call for attention are listed below.
The Female Sleeve
Shumi apa was a school senior and was the captain of the football team. Year was 1979 and she was a hero, covered in the magazine Begum, with even a few photographs of my bestie Sabina kicking a football. Back then, I was a good for nothing, a bookworm, a textbook example of a good student restricting herself to the same blue tiffin box that would never have anything but the same sandwiches, wrapped in wet napkins, varying only in the type of filling, which was either of guava jelly or eggs. Yet for all of us, including the ones that had no talent for sports, that little green patch that separated the junior section from the senior section was a ground of claiming victory. These sportswomen deserved reverence. And I continued to be in constant awe of what they stood for. In a world narrative authored by men, these warriors stood out with their special identity sleeves. They were women.
Today, too, is special. Today we celebrate the Bangladesh "women's" cricket team acing the Asia Cup T20 tournament beating India in Malaysia, by chasing India's total of 113 with three wickets in hand. Yet there are limited sponsorships for the women's teams. Thus in 2017, the Bangladesh Cricket Board decided to pay Tk 600 as match fee in the Women's National Cricket League, 50-over tournament; thus BCB increased the regular participation fee from Tk 60,000 to Tk 1 lakh for a team under the insistence of the divisional officials though BCB promised to bear all the fees of accommodation and travelling during the tournament. It hasn't changed so far. After all, women sleeves almost come for free, don't they?
The Class and Caste Sleeve
The constant struggle of Bhimrao Ramji Ambedkar as a leader of political and cultural minorities, and a defender of civil liberties, broke traditions in spite of the harshest punishments for Shudras who lay claim to education. Ambedkar opened up spaces to political discourse through his claims on literacy, education, and sociopolitical equality and thus, thanks to all those historical struggles, Mayawati, till date, has managed to stay extremely relevant as a formidable opponent posing a challenge to Hindutva.
This is the same Mayawati who had erected her own statues during her tenure as chief minister of Uttar Pradesh. During my visit to Uttar Pradesh in 2008, I noticed that all the statues had a distinct feature: in all of them, Mayawati was carrying a handbag possibly as an indication of her altered, more resourceful state. But, perhaps wearing an "Untouchable" sleeve, being the daughter of a telephone operator, having fought class and gender issues, could exempt Mayawati from censure for wearing pink and for her bagwallah statues, especially when she may just fulfil the dreams of Gandhi and Ambedkar of having an Untouchable Woman challenging a chai-wallah to touch the supreme heights of power in India by beating many, through intelligent collision. But while she has a chance, let us also not bury the suicide note of Rohith Vemula, or the cries of Jignesh Mevani, under a pile of indifference.
The Coloured Sleeve
In 127 years of history, there has never been any black man leading rugby in South Africa. Today, Siya Kolisi's appointment as Springboks' captain is being celebrated in South Africa where, post-apartheid in 1994, more than 50 black or mixed-race players have played rugby there. But it's only today that Kolisi is making news as he is the first black man to lead the Springboks into battle in a Test match. As a captain for the upcoming series against England, Siya Kolisi will possibly be viewed as a symbol of progress for not just South African rugby, but for the whole of South Africa. But that doesn't drown out all the rest of the ongoing trauma inflicted on the men and women of colour, does it?
The Muslim Sleeve
If you are a Muslim, be almost sure to pay a price in the Trumpian era. The most recent whiplash against Muslims has been initiated by Austrian Chancellor Sebastian Kurz, who has begun his crackdown on "radical" Islam. Last week, he announced shutting down seven mosques and expelling dozens of foreign-funded imams from the country. His defence is based on at least one of the mosques being linked to Turkish nationalists, and the six others are allegedly run by a group called the Arab Religious Community. Indeed, "Political Islam's parallel societies and radicalising tendencies have no place" in Kurz's country. Wow. Amen.
The Expendable/Detritus Sleeve
And… of course, there are Expendables, who can be readily abandoned and destroyed. For example, let's look at the students who were protesting Nicaragua's social security system, set up by Ortega, a former Marxist guerrilla. Nicaraguan police consistently aimed for heads, necks and chests, and since April 18 of this year, at least 81 people have been killed and 868 wounded. In the meantime, these students have been demonised and persecuted. Families who had lost their kids were forced to sign waivers in hospital, which exempted the hospital from catering to any demands of autopsy, in case the families wanted official death certificates.
In Bangladesh, some 130 people have reportedly been shot dead since May 15 and another 15,000 arrested so far, while the infamous MP, the already "Alhaj" Abdur Rahman Bodi, a week or two ago, had posted on his Facebook page the following catchy tagline: "Cholo jai juddhey, madoker birrudhey" (Let's join the war against drugs). What a joke.
However, Duterte has been leading this drive, with the global championship trophy of shame having gone to the Philippines. One hundred and six people were killed in the government's anti-drug drive in May 2018 alone, with bodies generally being dumped in public places. Meanwhile, President Duterte has been in a sporting mood, cheerful enough to have kissed a Filipino woman onstage during his meeting with the Filipino community in Seoul last week. By the end of his two-hour speech, Duterte called an unknown woman from among the crowd to receive a copy of a book titled Altar of Secrets. "Huwag ang lalaki, may bayad 'to. Halik," (This is not for free, you pay with a kiss) the president told the crowd, before calling the woman and kissing her. Indeed, nothing comes for free for the female sleeves. Ever.
---
Rubana Huq is the managing director of Mohammadi Group.
---
Follow

The Daily Star Opinion

on Facebook for the latest opinions, commentaries and analyses by experts and professionals.
To contribute your article or letter to The Daily Star Opinion, see our

guidelines for submission

.
---