GPA and beyond: Time to break out of old pedagogical models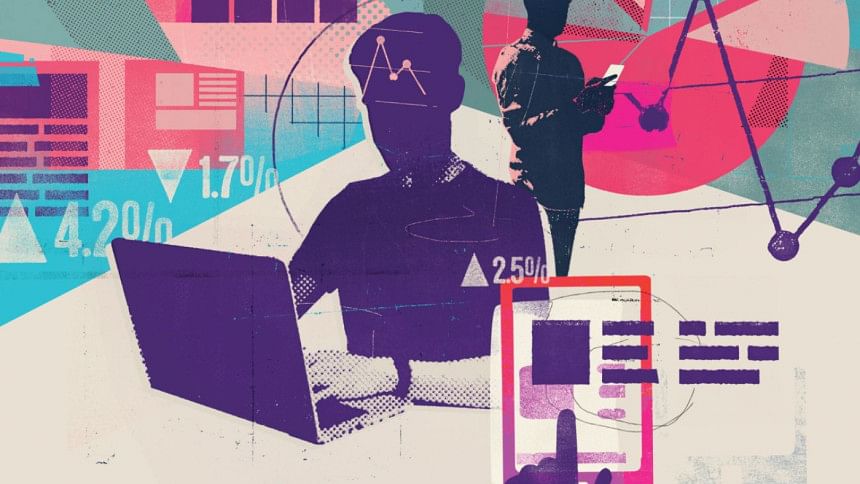 "Grumpy" was her name. In the flower-filled month of May, the world's most famous cat of the same name bid her ever-cheering audience a sad adieu. Perhaps not the best of analogies, but it highlights grumpiness in another area, that, fortunately, we can do something about.
This is all about undergraduate education, to which no single solution may ever evolve, but unless addressed now, while we can, it could turn a sprightly country unusually sick. One approach, the one advocated here, is to reformulate an ancient grading system to conform more with 21st-century lifestyles, given how the moment is moving more tectonically across human history than anything in any other era, bedevilled, as it undoubtedly is, with more problems than any technology previously produced.
Beforehand, however, it might be better to appraise the setting, with classrooms serving as the playground. In the unavoidable transition from a very, very long innings of lecture-based sessions to an inevitably participatory classroom, there has to emerge consciously-driven teacher-training efforts demanded by the same two factors that accompanied the First Industrial Revolution in England two and a half centuries ago: adjusting to the new technologies, and partly because of those technologies, education coming down from the ivory-tower to face the new recruits, students from less privileged middle- and lower-classes, at their levels.
Though the growing need for specialised factory workers seems unstoppable, educational gates to broader education had/have to be opened for the public. Just as the beginning of church-driven education had to yield to secular needs in Western Europe (and the United States), as with Cambridge, Harvard, Oxford, among others, the possible shift in the hitherto colonised world from the end of the 19th century or the beginning of the 20th century (as exemplified by Kemal Ataturk, Muhammad Ali Jinnah, and among Hindus, Mohandas Gandhi and Jawaharlal Nehru, among scores of others), may be heralding the Buddhist/Hindu/Muslim renaissance today. Not only is the playground shifting, thus inviting local idiosyncrasies, but the targeted audiences shifting from what might be called "elites" to the "masses" requires more adjustments.
This GPA reliance has, thankfully, become less meaningful: services require skills that can be gotten outside the classroom, and the information/software age today no longer requires complete education, thus it does not impose increasingly staggering costs.
Now that mass production was in vogue, given the late-18th century Industrial Revolution, another factory need was a large market, across time larger ones, or more of them (typified by the expansion of towns and cities during the 19th century across the western world spilling into a "scramble" outside Europe, for instance, to capture African real estate). Herein began the diversification of education from the arts, humanities, law, medicine, and theology during the European Renaissance, to what we today call the advent of "business" schools from the early 19th century, a Sorbonne here, a Wharton there, or "social science" education, until the 20th century was replete with them.
Their emphases (marketing, financing, advertising, and eventually entrepreneurship, on the one hand, or economics, politics, and sociology, on the other, among others) not only institutionalised professional schools, but also led these to overtake their liberal counterpart in spite of the stalwart efforts of the founders of social sciences pedagogy: Emile Durkheim, Sigmund Freud, Karl Marx, Max Weber, and so forth, towards the end of the 19th century. Wars and enormous transitions (of colonies gaining independence, then following their colonial power's education system), and the growing need for non-business services, such as what Florence Nightingale embodied, nursing, were accompanied by the technological shifts from factories and "hard" wares towards the Internet-driven Third Industrial Revolution utilising "soft" wares by World War II. The rest has been a staggered history of the rest of the world to the classroom-entailed changes these brought. We are in the thickest of grips to that adaptation (since it is moving a lot faster than ever before).
Whereas previous education was anchored upon a fixed factory-driven production-dominated paradigm, today's must quickly adjust to the fast-moving Fourth Industrial Revolution contraptions (highlighted by artificial knowledge, and robots/drones usurping regular teaching functions). If not now, at one very near moment, every university will be asking: Why not impart 101 classes online? It will be cheaper, far superior (since the burden to teach 101 classes more or less affixes the teacher that role permanently, given how the scope to proceed to the doctoral level for students is vanishing amid the spiralling costs of recruiting teachers), and supplies tools against some of today's greatest educational threats: plagiarism, copy-paste, and other devious practices.
An appropriate measurement of student performances amid the first two industrial revolutions was the grade-point average (GPA), a tool not only more attuned to measuring production, but also reflecting the unnecessary standardised competition that is depriving today's students from harnessing their inherent interests and talents. As societies moved into a service or post-industrial society, this GPA reliance has, thankfully, become less meaningful: services require skills that can be gotten outside the classroom, and the information/software age today no longer requires complete education, thus it does not impose increasingly staggering costs.
It would be unfair to single Bill Gates out in this context, but whether he did it consciously or not, a paradigm has flowed from him that a burgeoning proportion of today's undergraduates can relate to. Instead of the GPA measurement, universities may better capture the "best" talent in any student by cultivating issues they are most comfortable in rather than overloading them with more and more knowledge from their grandparents' days. This would not only reduce that "grumpy" classroom feeling, but also the attendant "stress" a larger proportion of students complain of today. Such a setting would unwittingly spark a spate of innovative juices that might otherwise have remained bottled up, but which we might also never have envisioned at all, or during our "peak" life years. In our search to "sell" more, we have relied upon prior pedagogical practices, but to capture many of the non-materialistic nuances today, such as environmental peace, human rights, drug-controls, travel and tourism, and so forth, we need to "sell" less and consolidate more. Education dents the financial health of parents, but they stubbornly (and rightly) cling on to it as one of the "old" values of catering for their children to the very end. Without this feeling, we may get lost.
Pressures need not be financial alone. No greater a proportion of parents face the threats of drugs and the revolutions of rising expectations of children than in this post-Internet era. If universities cannot play their part in converting "grumpy" students (an increasing proportion of whom don't even know if they will have a job upon graduation), the resort to drugs can only widen now; with universities booming, job-creation may be receiving lesser attention. That jobs themselves have been getting shorter in span than ever before also complicates the "pie in the sky" image of a college degree wedded to a job. We cannot leave our future generations flying in the sky, so to speak, without first training them the lessons of being grounded first.
Like Bangladesh itself, education is changing, but unlike the unordered early 1990s when private universities stormed the academic terrain, today's transition deserves better planning. Many universities have played "frontier" roles thus far, but with an old pedagogical model. It is time to distill new wine in the old educational bottles than to pour "old wine" into new bottles. A far bigger future audience counts on it. This is not the time to disappoint them.
Imtiaz A Hussain is the head of Global Studies & Governance Program at Independent University, Bangladesh (IUB).
Follow 

The Daily Star Opinion

 on Facebook for the latest opinions, commentaries and analyses by experts and professionals.
To contribute your article or letter to The Daily Star Opinion, see our 

guidelines for submission

.