Recognition of Qwami Degree
Recognition of Qwami Degree: Will this lead to integration?
Earlier this month, Prime Minister Sheikh Hasina announced that the government will take steps to recognise the Dawrah-e-Hadith of Qwami madrasah education as equivalent to a Masters degree. To that effect, the government issued an order and formed a committee headed by Hefazat chief Shah Ahmed Shafi. The decision was followed by debates among leading intellectuals and civil society members about the timing and motive behind the government's move.
Moyukh Mahtab of The Daily Star talks to Professor Ali Riaz, who has conducted research studies on madrasah education in the subcontinent and Professor Salimullah Khan, a well-known political commentator, about the controversy surrounding the issue.
---
Ali Riaz
Professor and Chair of the Department of Politics and Government, Illinois State University, USA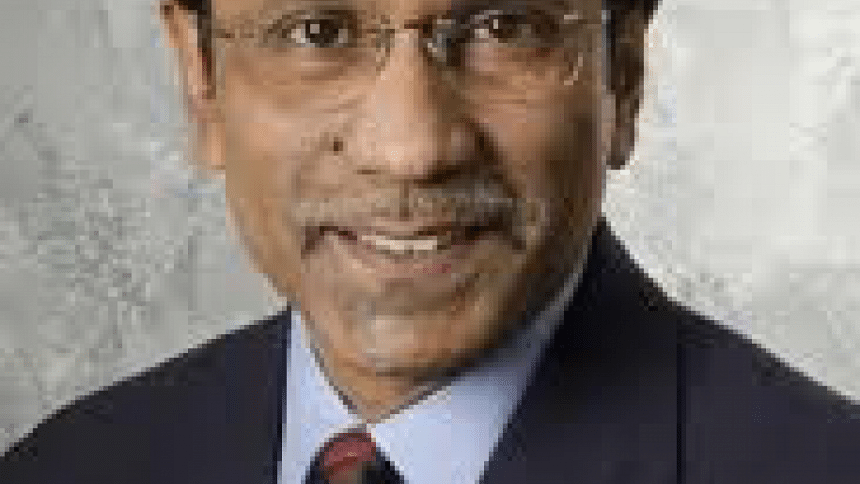 TDS: There have been allegations that the government's move to recognise the Qwami degree, ahead of the elections, was a politically motivated decision. What are the political consequences of this?
Ali Riaz: To say that the government's decision to befriend Hefazat is based on political considerations is an understatement. Recognition of one of the certificates of the Qwami madrasah is primarily not about education but a manifestation of political expediency. The decision is not entirely prompted by the forthcoming election as many are suggesting instead it's a part of the ongoing tilt towards embracing a conservative interpretation of Islam. The gradual shift of the ruling party towards accommodating demands like these started in 2015 when the Prime Minister and other government officials warned bloggers to be "sensitive" about religion, particularly Islam. The amendments to the textbooks earlier this year was another clear indication of the warming up of the relationship between the Hefazat and the Awami League. Therefore, these moves are not only appeasement. The most important consequence of this move will be further decline of tolerance towards dissent, particularly on religious issues. In the past years, the state and the ruling party have stymied any expressions of dissent, through legal and extralegal measures. The rise of militancy has also contributed to this trend of intolerance. Add the furtherance of intolerance to the shrinking democratic space, you can understand the danger of it.
When Hefazat still claims to be standing for the establishment of Shariah law in a nominally secular country, what are the implications of this move in terms of our "secular" culture and minority rights?
The issue of "shariah" is quite complicated, as is the term "secular"; please note there are many interpretations to these terms. However, the question as to how minorities will be affected by the accommodation of these demands is quite important. Here "minority" shouldn't be understood as religious minority such as Hindu or Buddhist, because even Muslims who have disagreements with the interpretation of this group, now supported by the state, will face difficulties. I am afraid that in the absence of an environment which allows open discussions on religion, fundamental rights, democracy, and governance, citizens will be easily targeted and persecuted. This is an issue of equality in the eyes of law for all citizens. It is absent in the country. The recent moves of the government will add another layer to it. Unfortunately, some people will find it justified to limit the freedom of expression.
Some have pointed out that the recognition in itself is a good move to bring more than 14 lakh students who are currently out of the mainstream into the fold. Is the present syllabus of the Qwami system up to the standards of the educational system today?
The necessity to integrate the Qwami madrasahs into mainstream education cannot be disregarded. Those who have studied in these institutions have been arguing for a long time for a sincere effort to address the issue and formulate a strategy to this end. In my works on madrasah education over the past decade, I have repeatedly underscored the need for integration and establishing equivalence between regular and religious education. But many policymakers and members of the civil society alike ignored the necessity. Instead, there was undue and wholesale vilification of the Qwami education sector. Conversely, a section of Ulema have rejected this as a ploy to undermine these institutions.
"There is a lesson to be learned – reform must be an inclusive process with all parties buying into the objectives of these changes. Thus far, there seems to be little agreement on the objective and its limit.
But neither the recognition of only the highest degree of the Qwami madrasah nor the manner as it is being done will address the issue. You have mentioned 14 lakh students in these institutions (I presume the number is larger), but how does the recognition of Taqmil or Dawrah-e-Hadith degree address all students' needs? Those who are in the other stages of Qwami madrasahs, for example Fazel or Sanubiah Ammah, will not benefit at all. This argument implies that all of those who are in the Qwami stream of education must attain post-graduate degrees to get any recogntion of their education. Can you say this about general education?
The government attempted to reform the Qwami madrasah system in general, particularly the curriculum; a policy was formulated in 2012 and a commission was appointed. But the effort completely failed. One other point, not only the curriculum and /or syllabi should be a matter of discussion, but the environment of these institutions, the quality of teaching, and above all, the goal of qwami education warrant discussion. On the other hand, equivalence of the subjects taught in Qwami madrassahs with general education hasn't been discussed at all.
The Deobandi syllabus, which Qwami madrasahs are supposed to be following have gone through reforms over the years. What are the reforms that should be pushed for now?
Educational reform is not a one-time deal. Reforming educational systems requires sincere and sustained efforts. Educational systems require adaptation to respond to contemporary needs; religious education is no different. Immutability cannot be the defining feature of any educational system. That's why the Deobandi curriculum has undergone various kinds of reforms since its founding in 1866-67. But there are many aspects of the Deobandi curriculum which have remained unchanged.
We must also be cognisant of the history of reforms of madrasah education in South Asia, namely India, Pakistan and Bangladesh. These efforts have not made significant headway, because they were either imposed from above (i.e. the state) or were conducted with no supervision from outside the madrasah sector (e.g. by ulema). There is a lesson to be learned – reform must be an inclusive process with all parties buying into the objectives of these changes. Thus far, there seems to be little agreement on the objective and its limit. The second key point is that it shouldn't be driven by immediate political gains. The first step for integration, therefore, is an agreement to examine the entire system, not only recognition of one or two degrees.
---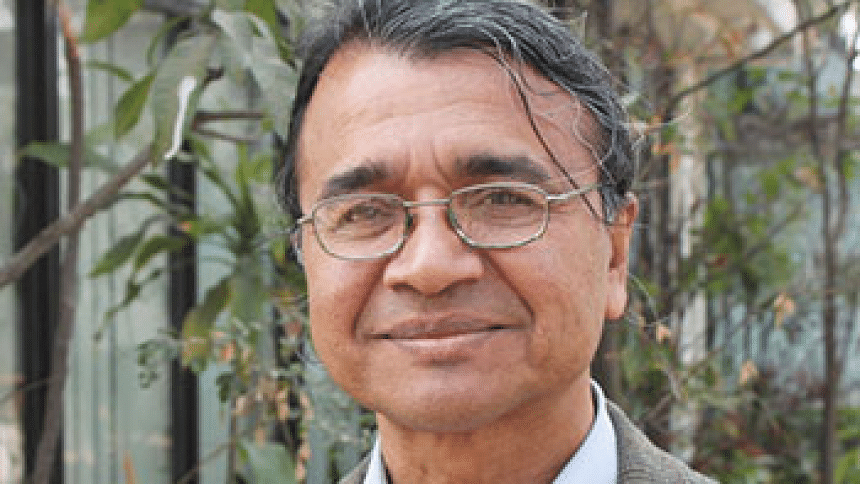 Salimullah Khan
Professor, General Education Department, & Director, Centre for Advanced Theory, University of Liberal Arts Bangladesh
TDS: Even though the effort to bring the students of the Qwami madrasah into the mainstream is a good thing, they have been unwilling to entertain ideas of educational reforms previously. How do you see this?
Salimullah Khan: I think this is a rather timely step, albeit belated. The Qudrat-e-Khuda Education Commission did not recommend elimination of madrasahs. Instead they recommended integration. The process, sadly, has taken longer than it was expected.
Why now? In one particular discipline, namely 'Religious Studies' or Ilmul Kalam, what they have been teaching there is de facto equivalent to our MA degrees. To accord it equivalency now is a de jure step, a prelude to their global recognition. It first needs to be recognised within the nation. My point is, the Aliya madrasahs in the country are already integrated. Qwamis now, for whatever reasons, have realised that they too should not be left out any more.
How should we begin the process? It is bizarre that they want to start the integration process from the top. They first want the recognition of their highest degree. We usually get an MA degree equivalent after a stint of 16 or 17 years. They too do it in about the same length of time. To recognise this is to standardise it.
In terms of reforms in their syllabus, they have been strictly against any interference.
People have egos and demands. The teachers of Dhaka University had fought tooth and nail for academic autonomy in the Pakistan period and achieved it. DU is not directly under the Ministry of Education. Our syllabus is decided by the Academic Council. But UGC also says that some topics are mandatory.
So, when madrasahs desire their autonomy that too is normal, not pathological. But if they accept government recognition, they will have to sit for negotiation. They have already shown willingness to reform. Haven't they introduced Mathematics, Bengali, English exactly the same way as in our other schools?
The highest degrees of the mainstream institutions and those of the Aliya as well as the Qwami should be equivalent. It also depends on the subject. They do not teach engineering, medicine, or agriculture for that matter – all their ingenuity is limited to only one faculty, namely theology (i.e. Islamic studies). DU also happens to have a Department of Islamic Studies. For the record, I was recently misquoted in certain media as saying that students of these madrasahs are more competent than our students. I want to restate that I meant they are better in their own field compared to those from the mainstream. Logic, for example, forms part of their curricula which we have shunned long ago.
"So, when madrasahs desire their autonomy that too is normal, not pathological. But if they accept government recognition, they will have to sit for negotiation. They have already shown willingness to reform. Haven't they introduced Mathematics, Bengali, English exactly the same way as in our other schools?
They want recognition of the field they are teaching, and they don't want interference in their syllabus. I will take that with humility. People are always scared about their sanctity. But since they have agreed to come to a negotiation with the mainstream, it will evolve.
Even though Qwami madrasahs are non-political, there is the matter of Hefazat's demands in this. Can we separate the two in this case?
Unfortunately, I do not see it that way. I see that this is one nation and there are political disagreements. I admit that these are conservative forces and there are fringe groups within them who are even reactionary. But we cannot throw away the baby with the bathwater. If we have to intervene in Hefazat politics, we should probably not confuse Hefazat with the Qwami system as such. Hefazat is a political movement that grew out of those schools. Their history is very recent, in fact vintage 2010. But they do have a pre-history. The people of these madrasahs are Deobandis in orientation. Deoband has a distinct contribution in the history of India's liberation movement. They were more consistent anti-imperialists than either the Indian National Congress or All India Muslim League. Today, it is a fact largely ignored and unrecognised. 
The phase of Hefazat that they are now going through is conservative and reactionary. But we have seen militants from private universities too. You cannot condemn the private university for that. The misguided political indoctrination they have, you need to wage an ideological warfare against it. It can be better achieved by integrating them in the national mainstream than by putting them in a ghetto. That is my strategic outlook. Shah Ahmad Shafi's comments about women are derogatory. He is a conservative man with a reactionary outlook. But we have to fight against this.
But, recognition means they have to adopt the ideology of the state in the form of national anthem, national flag, and they must pay taxes, for example, and other allegiances to the state. They have to agree to that. 
Till now, there has been no talk about such reforms from either the government or from their side.
That is because, it is implicit. You don't have to spell it all out. Had they not been expressing their allegiance to the state, they would not have come for recognition. We will be keeping our fingers crossed for talks now on the table. I do not want to conclude right now, this is only an overture to a new music.
So you think, it is a concession made by the Qwami madrasah and not by the government?
The government is in a political alliance with many forces. All have their own politics. Let us say, they have been negotiating behind the scene for some time. I am not party to that; I am only looking at the output of it all. This is a good beginning, but there are collateral risks as well. I am only hoping it works out.
There is talk of reform even there at Deoband. The prime minister's statement has made it clear that these madrasahs will be recognised on the basis of the Deoband syllabus. This is the implicit standard. It's sort of an international standard that way.
What do you say about Hefazat's political demands?
When they came over to Dhaka to mark their protest in 2013, we condemned it outright. Their demands were centred against the war crimes trial. But their demand for integration to the mainstream is logical. Their demand for removal of statues or declaring the Mangal Shobhajatra un-Islamic is illogical and regressive. This is a conservative group who have fallen behind modern times. We need to see them rather with sympathy, not as enemies or aliens.
Why is it more urgent now? Militancy has grown and young people, not only from madrasah, are going there in the name of Islam. Hefazat have agreed to preach that killing innocent people is un-Islamic. That is the Hefazat's biggest concession now. In 2013, they were not ready for this concession.
What is the next step to actually bring about the reform you advocate?
Within the Hefazat group, there are many different political currents. I am talking about the moderate groups. At present they have made a board and a committee for the examinations. This is an educational matter. If this works, in two years (or 5 years or 10 years, if you will) the lower degrees will be recognised as well. The way the Aliya madrasahs have been integrated may show a path. I think they too will follow the same. It may take it a bit longer.
Integration is an ongoing process. In India, the Muslims are a minority. But they have been vying for integration into the mainstream society. One asks who is an Indian Muslim. Someone answered, 'an Indian Muslim is an Indian who professes the religion of Islam.' Excellent! India is unquestionably their country, but they also belong to a religious faith, which they think their own. The same needs to happen in Bangladesh too.