What has changed since the Spectrum disaster?
Thirteen years ago, on this day, Bangladesh witnessed an unprecedented factory accident that killed at least 73, and left hundreds injured. The Spectrum Factory collapse, as it is known, was the predecessor of the Rana Plaza tragedy which killed more than a thousand garment workers. Sheepa Hafiza, eminent human rights and labour rights activist and executive director of Ain O Salish Kendra, talks to The Daily Star's Nazmul Ahasan to discuss what changes have taken place in terms of workplace safety in our factories since 2005.
Can you recount what happened 13 years ago?
The Spectrum factory building collapsed on April 11, 2005. I remember, I was returning to Dhaka from Rajshahi. No one was prepared for a disaster of such a devastating magnitude. The army was called in immediately for the rescue operation. In the meantime, almost 73 people were killed, with a few hundred others injured.
It was a nine-storey building. A lot more people were supposed to work in such a big building. But we were told that it occurred at night, when only fewer workers were working the nightshift.
The building was situated outside the jurisdiction of Rajdhani Unnayan Kartripakkha (RAJUK), so permission was not required from them to construct the building. It was near the cantonment, so the owners got approval from the cantonment authority to construct a four-storey building. What was built instead was a nine-storey building—more than twice the storeys initially approved.
In Bangladesh, the building code is rarely adhered to when a factory is constructed. Owners focus on how to do it at the lowest possible cost; they don't care about the safety of workers. This particular factory, Spectrum garment factory, was operational for at least 4-5 years.
Indeed, the government has its own responsibilities for such a disaster, but the foremost responsibility, I would say, was on the Bangladesh Garment Manufacturers and Exporters Association (BGMEA) to ensure that all the factories owned by its members were compliant with safety regulations.
The retailers were also supposed to conduct risk assessments each year. It was a disaster in the making for five years, yet no one saw it coming.
Was it not the first case of a factory collapse in our country?
Well, accidents such as fire incidents had been common, but perhaps in no other country in the world had the collapse of an entire factory building taken place. It appears that building collapse is unique to our country.
When the trial court released the owner and others, Ain O Salish Kendra, among others, filed a writ petition in the High Court. Did that lead to any results?
There has been no substantial progress in this regard. We filed the writ petition along with many other organisations and the victims. The families of victims did receive some compensation. However, no particular standard was maintained. In the case of Rana Plaza, we tried to maintain ILO standards.
We have maintained communication with an injured worker, Jahurul Islam. After he became physically incapable of carrying out labour-intensive work, his wife joined a garment factory. He also later became involved in a sweater factory. He was rather lucky, but not everyone was able to recover.
To improve labour safety in the garment industry, we must build a dedicated industrial area, which will be administered through certain rules, code of conduct and ethics. It will have a special emergency response team that will deal with such accidents. Especially since Bangladesh is vulnerable to earthquakes, a major earthquake would spell disaster. In a planned industrial area, building code could be maintained in accordance with the risk.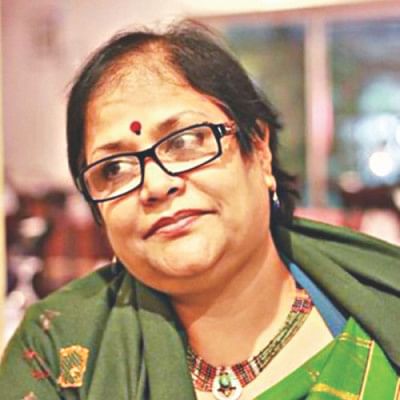 Would you agree that because justice was not meted out in this case, similar accidents happened later on?
Indeed. No one was identified as guilty or brought to justice in this case. Such a tendency obviously leads to impunity.
Why do you think the government did not vigorously pursue this case?
The owner was very powerful. No one could touch him. Somehow, he was able to maintain a close relationship with those in power.
I think it would be unfair to blame the government alone; the BGMEA has its own responsibility, too. The government is obligated to formulate and enforce a building code, while the BGMEA is supposed to cooperate with the government. It is their responsibility to create a joint monitoring mechanism. I would not expect the government to form a full-fledged monitoring apparatus overnight; it would not be fair to expect the BGMEA to do it alone, either.
The civil society can play an active role in such a scenario. From the government to civil society members, factory owners to labour rights organisations and rights activists, we can all come forward and form an alliance whose main purpose would be to monitor the state of safety regulations compliance. In the case of Spectrum, a compliance group of international buyers met us. The buyers can also contribute to building such a monitoring apparatus.
In the aftermath of the accident, what was the reaction of international retail companies?
Compared with what happened after the Rana Plaza tragedy, the response was scant in the aftermath of the Spectrum incident. I'm not sure, but I feel that somehow the advent of social media played a crucial role in putting the issue of labour safety under the spotlight in the case of Rana Plaza. Back then in 2005, the social media was almost non-existent in our country. Maybe that's why the Spectrum disaster did not trigger strong international response. Thus the international retailers did not feel pressurised to do more.
When a delegation of international retailers met us, I asked them, "What have you done? Do you not conduct risk assessments of the factories from which you buy clothes?" "Yes," they responded. "Then how come you were not aware of this?" I shot back. They argued that they did not do business with the factory in question and that their suppliers outsourced from the factory. Then we said that it was also on them to make sure their clothes come from a factory which is safe for workers. "You are just as much responsible because it's your business," I told them.
The government now claims that a vast majority of factories are safe. Do you agree with this?
I dispute it even though there's hardly enough data for us to surely say so. I cannot say with confidence that another building will not collapse tomorrow.
Recently, there was a report that Bangladesh has more "green garment factories" than any other country. Some argued that it reflected our improvement. What is your take?
Yes, there are some good examples. These factories have the best policies not only in terms of the environment but also wages, food and work conditions. 
We hear that these are the models and whenever buyers visit Bangladesh to inspect factories, we take them to these model factories. But does that reflect the overall situation? I don't think so.
I think that given the way the garment industry has flourished in our country—we are now the second largest exporter in the world—why can't this industry be transformed into being labour-friendly?
Indeed, the garment industry has contributed to our economy and the government has assisted the industry in many ways. In comparison though, the migrant workers who send in huge amounts of remittance every year don't receive similar favourable treatment or attention from the government.
This industry is often called the lifeline of our economy. It is one of the most profitable sectors in the country. So why do we not value garment workers' lives? Whoever builds a garment factory in a rundown building makes enormous money within a few years. Where does that money come from?
Well, they argue that increasing labour wages and ensuring safety would raise costs which would hurt Bangladesh's competitive edge over others.
If you can't provide your workers with a dignified living wage, how can you, the owner, make so much money? Workers have their own share in your business. If you give them their due, your business will do better.
Some Bangladeshi factory owners provide their workers with very good salaries and working environment. These businesses are doing well because they pay better; thus their workers are devoted and committed.
How do these eco-friendly and labour-friendly factory owners survive? In fact, they do better than others who exploit workers. Some labour-friendly factory owners even complain to us that they want to provide workers with more benefits, but other garment factory owners vehemently oppose this.
We, therefore, refuse to believe that raising the labour wage or ensuring safety would hurt one's business prospects. We urge the garment factories to show us their revenue and we want to check how much of it is spent on labour wages. I'm pretty sure workers get a tiny chunk of the overall revenue.